When we think of explorers and pioneers, we usually think of history, but one famous Texan–Gene Roddenberry–imagined futuristic explorers and pioneers who would "boldly go where no man had gone before."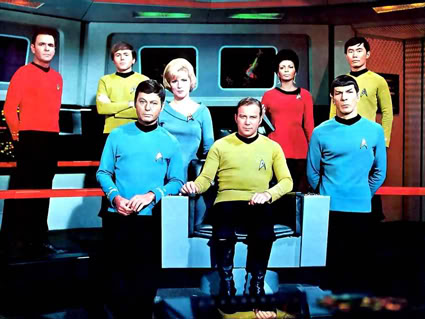 His Star Trek series originally ran from 1966-1969 and went on to become a cult favorite with numerous spin-offs. Rodenberry received awards from the Writers guild of America and the National Academy of Television Arts and Sciences, and Star Trek won an Emmy, an international Hugo Award for outstanding science fiction, and an Image award from the National Association for the Advancement of Colored People. The series was a sci-fi pioneer in many ways.
Gene Roddenberry died October 25, 1991, but many of his fictional creations have become reality–wireless communication, Bluetooth earpieces, pin drives and e-readers, for example. Can you name others?