The last two months' posts were drawn from an exhibitor workshop I gave at the 2014 THSC Southwest Family Conference at The Woodlands. I called it In the Way HE Should Go, and it was recorded by the good folks at Rhino Technologies.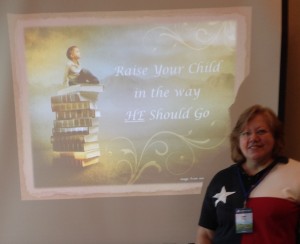 To obtain a FREE recording of the presentation, please email a request to info@discovertexasonline.com, and I'll send you the audio files by return email.
OR, if you'd like a professional digital download (MP3) for the low, low price of $3, you can order one directly from Rhino Technologies. Here's the link to my page (B20_2014_The Woodlands) on their site. They have archived copies of every presentation from every conference they've covered for at least three years back, so you might enjoy browsing while you're there.
Thanks so much for listening!