Historical interpreters are a wonderful resource! These guys and gals dress in period costume and "become" a person out of history. Students love to ask them questions and often relate to them as if they were time-travelers.
Here are four of the historical interpreters I encountered at the Texas Heritage Living History Day last week.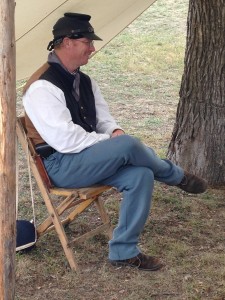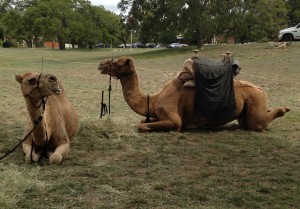 Doug Baum brought his camels, representing the Texas Camel Corps. I've featured them before on the blog and on Facebook. Doug and his wife, Trish, do shows all over the state and have a wonderful way of making history come alive.
Then there were these guys from 2nd Dragoons at Fort Martin Scott in Fredericksburg.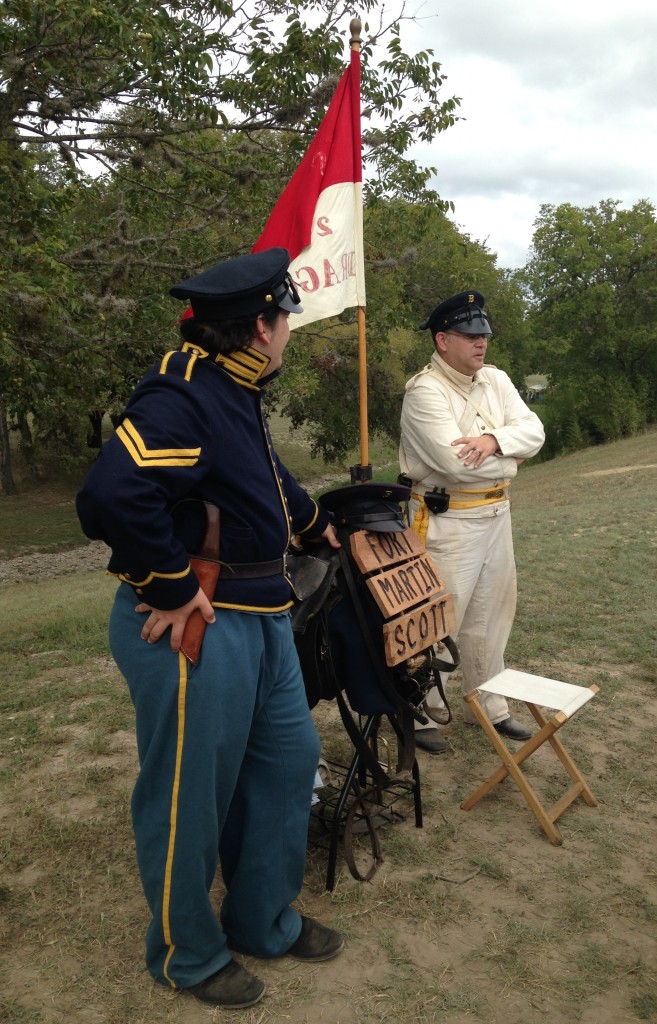 …and Bobby Joe Wood, an authentic chuckwagon cook. He built the chuck box himself and looked quite in his element as children patted out biscuits and stirred up a cloud of flour dust!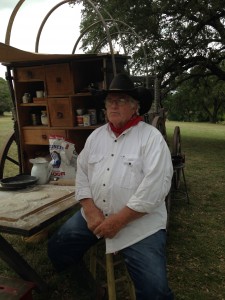 Last but not least, there was a fur trapper. (I was especially interested in his display since cousins in our family lived in a dugout and trapped around Evant.) He also had no trouble drawing a crowd as he showed students how useless a flint and steel are without char cloth as tinder. He huffed, and he puffed, and he created an experience the kids won't soon forget! 🙂