One of the neat things about researching, writing, and facilitating Discover Texas has been meeting others who are also enthusiastic about our state and its history–each with their own unique perspective. Wherever your niche of interest lies, you can almost certainly find a group that enjoys the same things you do.
A group I found just recently calls themselves Texas Heritage Music, and they put on a great FREE show last week on the campus of Shreiner University in Kerrville, Texas, living out their motto that "Telling Stories and Singing Songs Make a Difference". At the Texas Heritage Living History Day, they amply demonstrated that using stories and songs are another way of learning…and a great way, at that!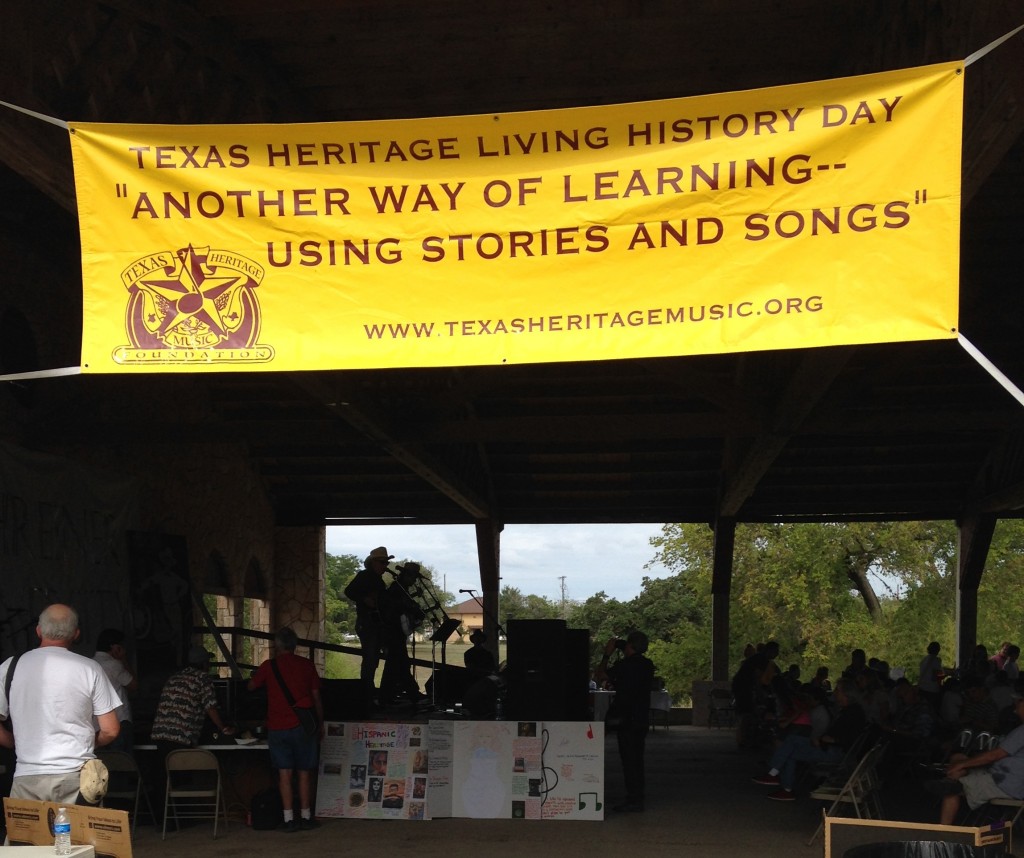 The group's stated goals are:
to preserve and perpetuate the traditions in Texas music,
to examine the background of Texas music,
to trace influences and patterns in Texas music,
to document the role Texas music has played in society,
and to provide free educational programming to the Texas community.
From Indian chants to washtub bass to Bluegrass to gospel, they did that and so much more!
I'll recap some of the wonderful tapestry of events in future posts, but for now, please pop on over to the Texas Heritage Music website to enjoy the short video describing their programs and hear a bit of what history sounds like. 🙂