"Save Texas History" is education central from the Texas General Land Office, and boy! What a resource! 🙂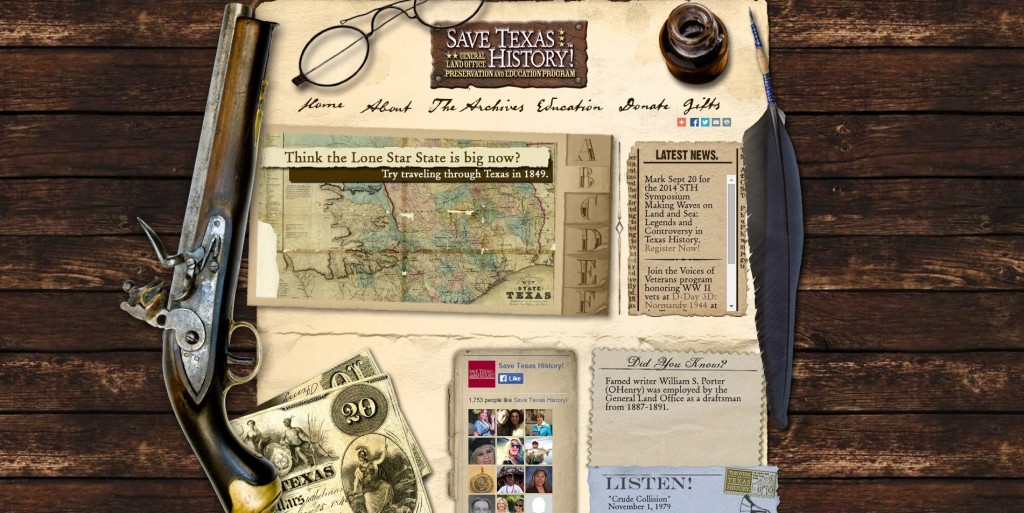 In the Media Room, you can read about current affairs or about historical events that have shaped the state.
Go to the Archives section to peek at what's on display at the Virtual Museum or see what treasures are in the Vault.
Under Education you'll find information on the annual History Symposium in Austin, lesson plans for special units, and information on the Save Texas History student essay contest.
If I could only access one page of the Texas General Land Office website, this would be it! 🙂