Texas Hidden History is a feature of the Texas General Land Office website. (Look for a quick link on the horizontal scrolling band at the bottom.)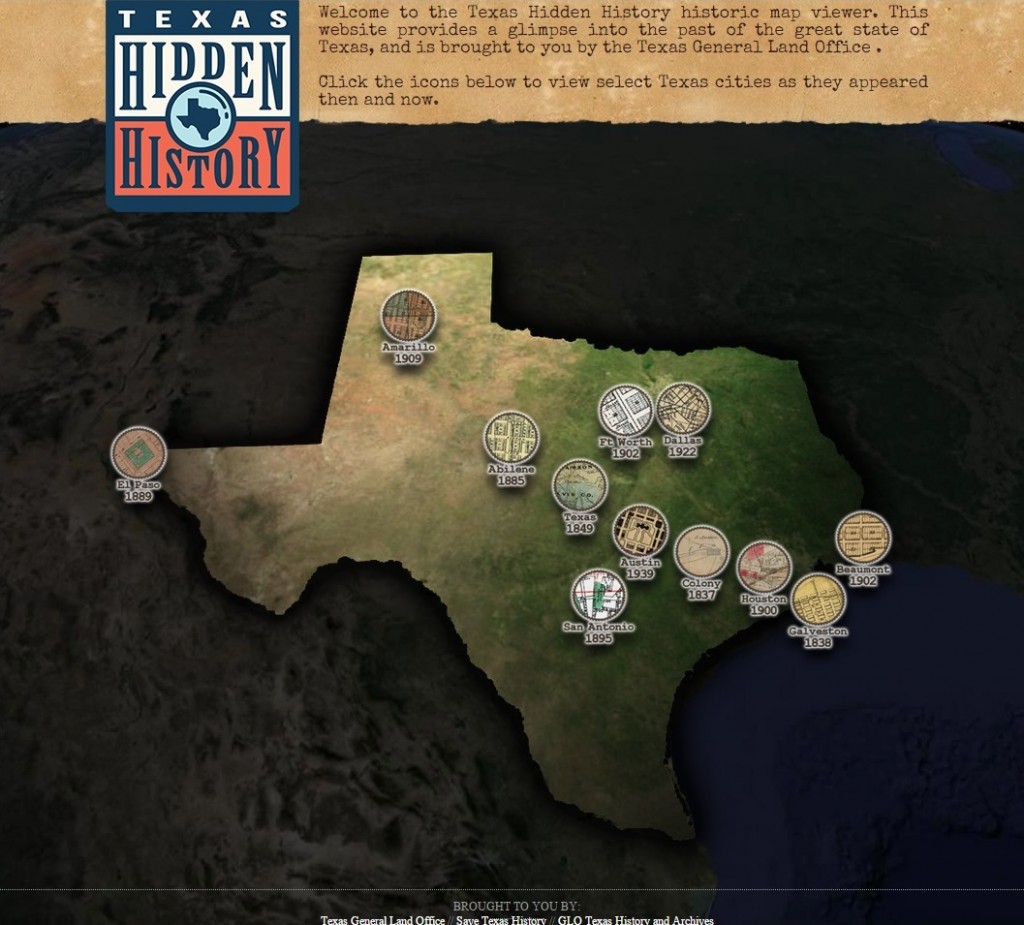 See those icons? Click any one of them to see a historic map overlayed on a modern map. See how much the city has grown. Find your house. What was there a over a hundred years ago?
Visual. Interactive. A great way to introduce map skills!