Today is the "official" birthday of the Texas Rangers, though the Rangers had been a force to contend with for a dozen years before they were officially organized by Texas lawmakers.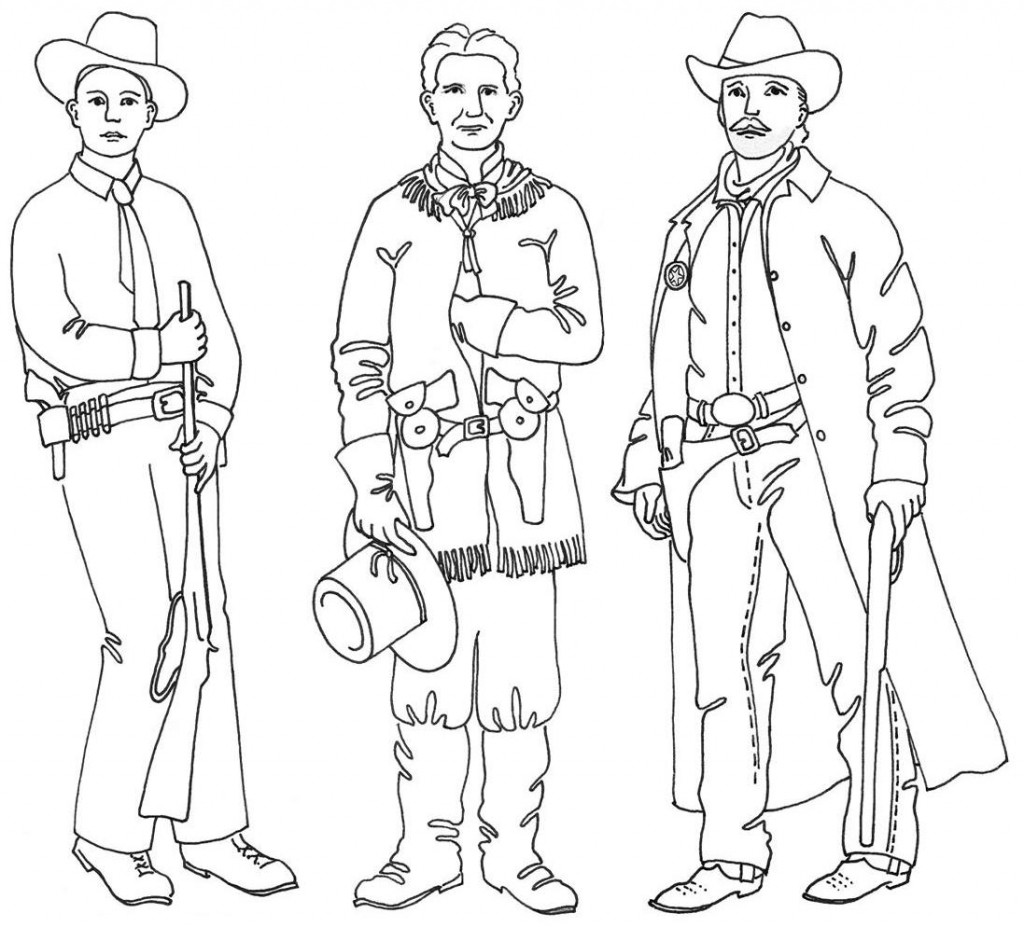 It happened something like this:
When Stephen F. Austin began to settle American families in the Mexican territory known as Texas (with full permission of the new Mexican government by means of land grants), the immigrants were preyed upon by native tribesmen and by bandits. There was no regular Mexican army around to protect them. The land was wild and a long way from the seat of government in Mexico City–which is a big part of why Mexico was eager that someone else should settle it for them. Austin's solution was to organize a small informal group of armed men in 1823, charging them to range over the countryside and guard against trouble–hence "Rangers." On August 4, 1823, Austin wrote that he would "… employ ten men … to act as rangers for the common defense … the wages I will give said ten men is fifteen dollars a month payable in property …" (That means he could pay them in land or barter rather than with money if he needed to.)
Texas historian T.R. Fehrenbach wrote: "The Rangers were to be described many times, at first as state troops, later as a police force or constabulary. During most of the 19th century they were neither. They were apart from the regular army, the militia or national guard, and were never a true police force. They were instead one of the most colorful, efficient, and deadly bands of irregular partisans on the side of law and order the world has seen. They were called into being by the needs of a war frontier, by a society that could not afford a regular army. Texans passed in and out of the Rangers regularly; in the early years a very high proportion of all west Texans served from time to time."
It was not until 1835, however, that the Texas Rangers were formally constituted by the provisional government of Texas. Stephen F. Austin had made a perilous trip to Mexico City to request consideration for the Texas settlers and been imprisoned for his troubles. He returned quite ill and weakened by what he'd endured. Realizing that the Mexican government could not be depended upon for help and might, in fact, have become the enemy of "Texican" families, it was proposed on October 17 that a Texas Ranger force of 60 men be formally established, outfitted with a "uniform" consisting of a light duster (a long, protective overcoat) and an identification badge made from a Mexican Peso pounded flat and carved with a Lone Star. The resolution was instituted by Texas lawmakers on November 24. Four days later Robert McAlpin Williamson became the first Major of the Texas Rangers, and within two years the Rangers comprised more than 300 men.
The role of the rangers has changed over nearly two centuries. At first they guarded settlers against Indian attack, but later served as rear guards during the Runaway Scrape and fought ably in the Mexican War. They've quelled feuds, border disturbances, and riots. They are an elite form of law enforcement that is entirely unique to Texas.
Legendary rangers are honored at the Texas Ranger Hall of Fame in Waco, Texas. I'm happy to be collaborating with Kaley and Sue Caperton on a student activity book publication that will be available there soon. I'll be sure to let you know as soon as it's published! 🙂