Okay…maybe I lied. In the last post I said that "Save Texas History" was my favorite section of the Texas General Land Grant website…but then I found The Official Alamo Website.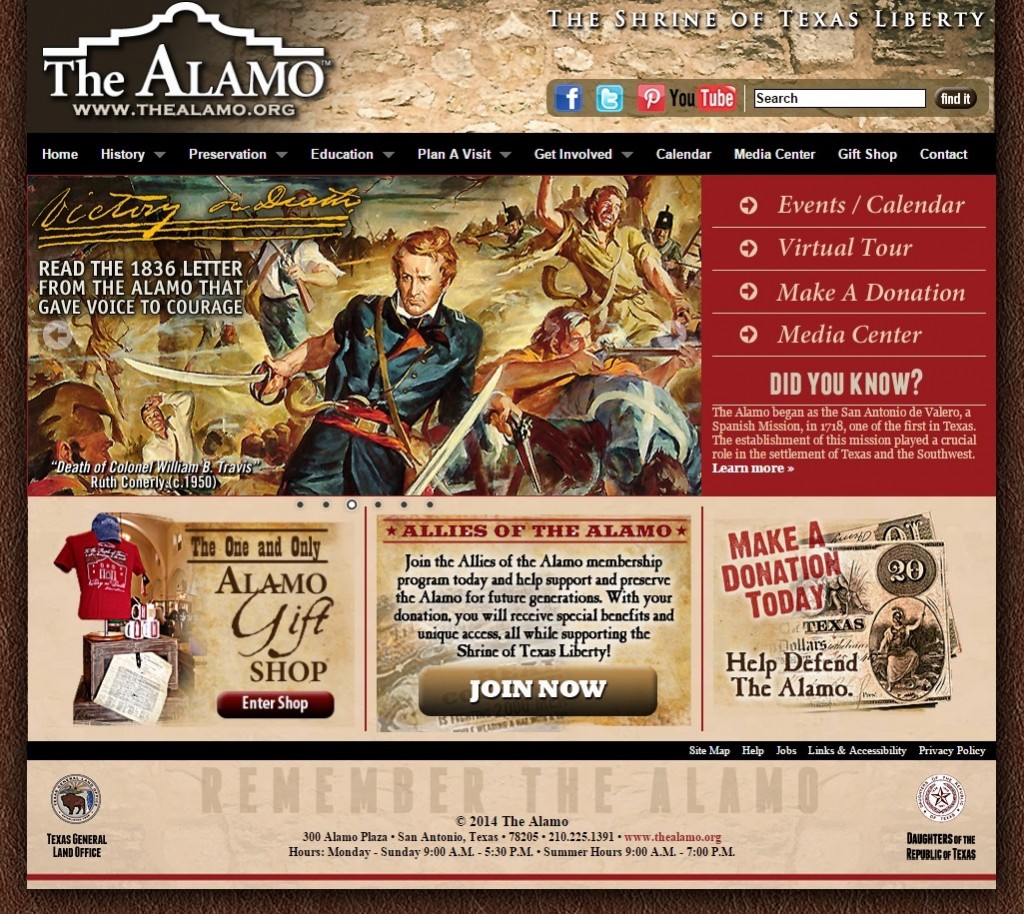 History…Preservation…Education…Plan a Visit…Get Involved…
Where do I start? Where do I sign up?
AH. MA. ZING! resource. Please, please take time to browse.