You should not plan a trip to Austin without planning to visit the Bob Bullock Story of Texas Museum.
In fact, even if you're not planning a trip to Austin, you might want to start now. The Bob Bullock is that good!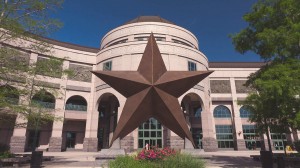 Through May 17, 2015 there's a special exhibit featuring French explorer LaSalle's wrecked ship, La Belle with an accompanying film, Shipwrecked, in the Texas Spirit Theater.
You'll find other special exhibits as well plus interactive displays and multi-media presentations presented in timeline chronology, films, and an IMAX theater.
I just can't say enough good things about this amazing Texas treasure!
Start here to plan your visit.