Fort Concho in Abilene is one of the most active of Texas' frontier forts as far as interpretive history and re-enactments are concerned.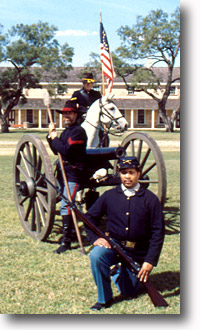 Home to the famous Buffalo Soldiers, the fort hosts numerous educational events throughout the year. Most recently, they were invited to march in Texas Governor Greg Abbott's inaugural parade.
You should definitely check them out!