Texas' earliest explorers came by sea, landing their ships along over 300 miles of coastline.
Texas' most recent explorers drill the ocean's continental shelf for oil off the Texas coast.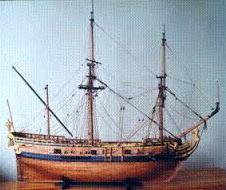 From LaBelle to Shell Oil, the Texas Maritime Museum in Rockport tells our state's history from an ocean-going perspective!
You can read more about one of their exhibits, the shipwreck of LaSalle's La Belle, here.
The museum is looking for volunteers.