The Texas Rangers were a completely unique organization, defending the state from its days as a Republic and into the 21st century. Their status as a Texas icon is reflected in the Texas Ranger baseball team and in radio and television shows such as The Lone Ranger and Walker, Texas Ranger.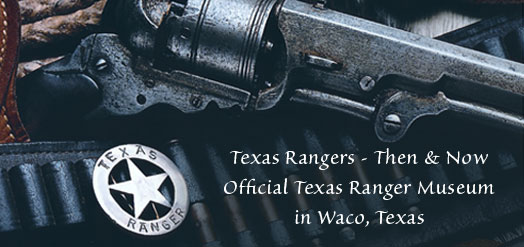 The history of the Texas Rangers is preserved and displayed at the Texas Ranger Hall of Fame on the site of Fort Fisher in Waco, Texas.
Great field trip idea if you're driving I-35!