Texas really IS a-MAZE-ing at Sweet Berry Farm in Marble Falls.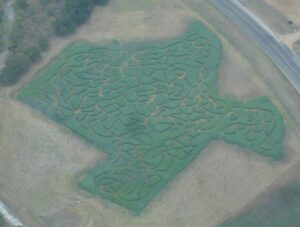 As an educational end-of-year reward, your students might enjoy a "Maize Maze"–a cornfield puzzle that lets them discover Texas agriculture AND Texas history in a unique way.
Depending on where you live, you might also check out the South Texas Maze.