If you're not one who usually clicks through to the links, you're gonna want to click this one! 😉
Texas Legacies is a 50-year summer tradition in the Palo Duro Canyon State Park. Set against nature's backdrop in the "Grand Canyon of Texas" this rip-roaring song-and-dance review of Texas history will make you proud to be a Texan!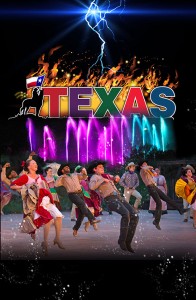 If you're wondering whether it's worth it, I can tell you that I saw it 40 years ago and still remember it fondly. It's that kind of show. A fine way to wrap up your year's study of Texas history.
I'm going to hush now and let the weblinks tell the rest! 🙂