I want to take a short break between post series to let you know about a new feature I've added to Discover Texas—
Read-Along Sound!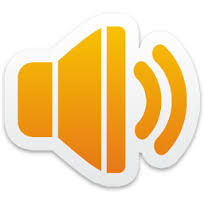 I'm so excited! Been wanting to do this for a long time and now, as they say, "We have the technology!"
Of course, I think a hands-on unit study based curriculum like Discover Texas is of great benefit to any child, no matter their learning style, but from the beginning I've had some very special customers.
One of the big reasons I decided to publish Discover Texas as a digital textbook was because many dyslexic readers find it easier to read from a computer screen than from a printed page. I also chose the "Comic Sans" font because studies show it is one of the easiest for dyslexic and cross-dominant students to read.
A sound button just to the right of the direction arrows in the left margin of the screen now lets me read each text page to challenged readers and disabled (or DIFFERENTLY-abled) students.
It's a small thing, but very gratifying–part of my continuing effort to offer more every year to help your family discover Texas history.