I decided to cover Texas landscapes and uncover historical manscapes in one post, since Texas Rising has made some MAJOR revisions to both!
Here's how the area around Gonzales, TX looks in March and April: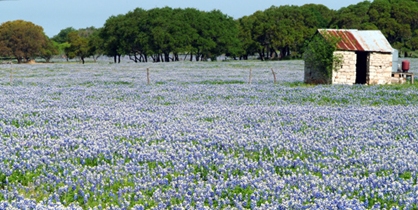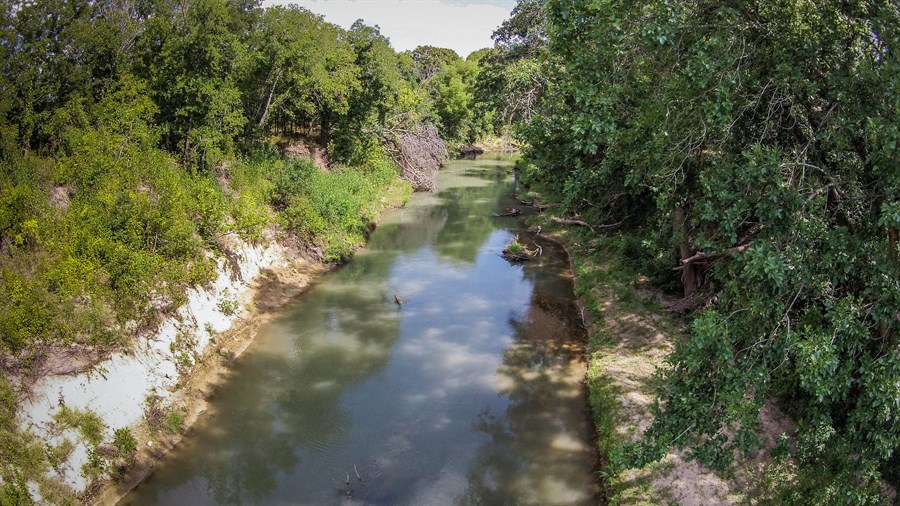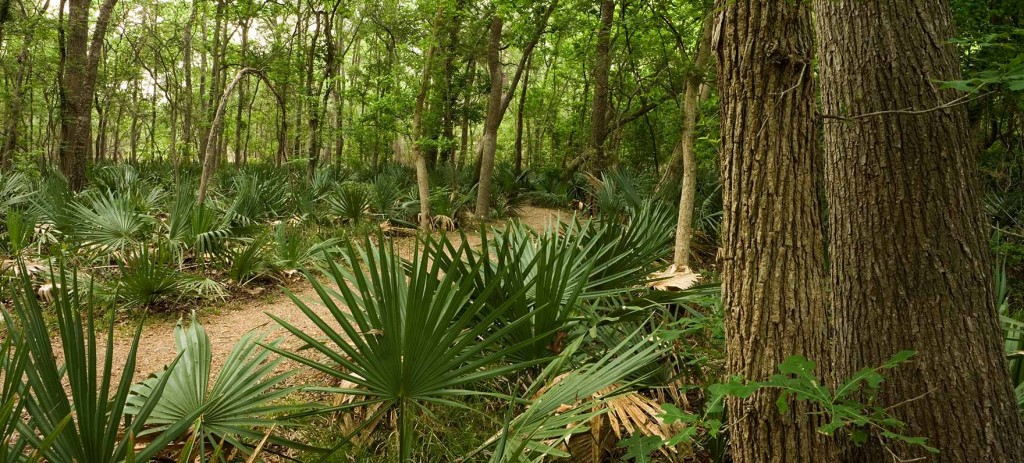 Not a mountain nor a desert nor a waterfall in sight, right?
This is Durango, Mexico (as in the country we were trying to get away from) where the "History" Channel chose to film Texas Rising: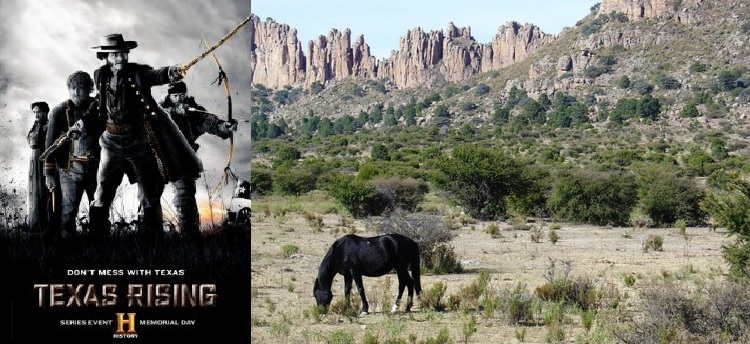 Not a lot of similarity, is there?
If you listen carefully, you'll hear the sound of True Texans screaming, "Aaaarrrgh!" every Monday night when Texas Rising is on. The egregiously inaccurate setting grates on us like a fake Texas drawl on a duded-up dime store cowboy!
Want a better idea of just how wide of the mark the setting falls? The landscapes depicted in Texas Rising look more like the TransPecos and Big Bend region of Texas…over 600 miles away from Gonzales, Goliad, and San Jacinto! (Yeah, Texas is a BIG state!) The following map will show you where Durango, Mexico is, by comparison. Shoot, they'd have come closer if they'd filmed the thing in Little Rock, Arkansas or Destin, Florida!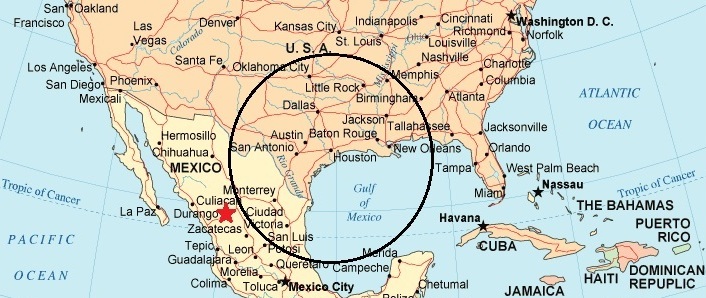 I say again, "Aaaarrrgh!"…and the same goes for Texas Rising's non-historical depictions of manly hygiene in a 19th-century war zone.
While fleeing from Santa Anna's murderous Mexican Army, Houston's volunteer army took time to build tent cities with elevated water cisterns so they could shower and carefully wax off their chest hairs?!? Really?!?
Though not as offensive as representing Emily West (who was quite possibly a wartime rape victim) as a provocative prostitute, Texas Rising's blatant disregard for accuracy and lack of research into basic Texas geography makes me wonder if the "History" Channel intended any serious attempt to tell the great story of Texas Independence or if they just hijacked a good yarn as a background for "stud muffins" and stereotypes to boost their ratings.