The Homeschool Parents' How-To Series
-Book 1-
How to Teach the Way Your Child Learns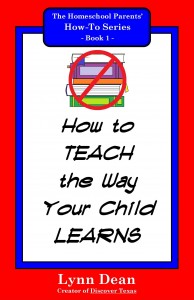 I'm so excited to get this book into readers' hands! Book 1 is available now on Amazon, and the other three will be out soon.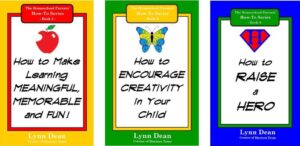 They're based on a popular workshop series I've given at homeschool conventions and book fairs.  Over and over parents responded enthusiastically and asked me to make the material available in book form so they could refer back to the information through the course of their homeschool journey. Because the material was designed for presentation in a one-hour workshop setting, these books are short (65-100 pages each), but boy are they packed with useable information!
How to Teach the Way Your Child Learns explains how to asses your child's learning style, temperament, and natural bents and gives you ideas for adapting your teaching style to fit the way he or she learns best.