On this day in 1839, a Christian congregation in Independence, Texas organized a church. Today the Independence Baptist Church is the oldest continuously active Baptist church in the state of Texas–praising the Lord together for 176 years!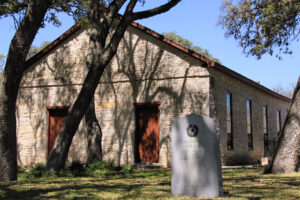 This congregation has played an important role in Texas history, supplying leadership and faculty for what is now Baylor University and many related colleges. It was here that Pastor Rufus C. Burleson baptized Sam Houston in 1854. When told that his (by some accounts plentiful) sins had been washed away, the former President of the Republic of Texas quipped, "I pity the fish downstream!"
Happy Birthday, Independence Baptist!