I'm excited to let you know that Book 2 in the Homeschool Parents' How-To Series, How to Make Learning Meaningful, Memorable, and Fun, is available TODAY on Amazon for Kindle.
Paperback version should be available by the weekend.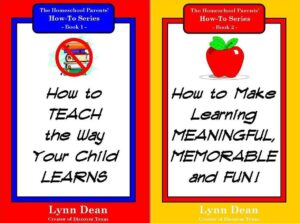 Book 1 in this series, How to Teach the Way Your Child Learns, came out in August–just in time for the start of school.
Keep watching in October for the next releases!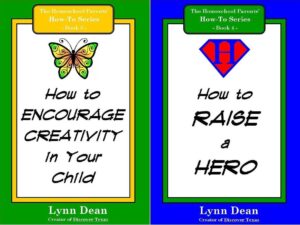 These books are based on popular presentations I've given at a number of homeschool conferences. Because the original presentations were given during one-hour sessions, the books are short, but they're PACKED with useful info and ideas that will eliminate many common struggles of trying to "do school at home" and, instead, help you raise eager lifetime learners. 🙂
Pop on over to Amazon and try a sample page for free!