James Kerr was a man of many talents. During his lifetime, he worked as a soldier, a sheriff, a congressional representative, a senator, an attorney, a surveyor, and a physician!
He brought his wife and three children to Texas in 1825 and joined Stephen F. Austin's colony as one of the Old Three Hundred original families. Sadly, his wife and two of his children died of cholera within months of their arrival. Leaving his surviving three-year-old daughter with friends in San Felipe, he and Deaf Smith with five other men set out for DeWitt's colony to choose a site for the capital, Gonzales. It was James Kerr who acted as DeWitt's lead surveyor.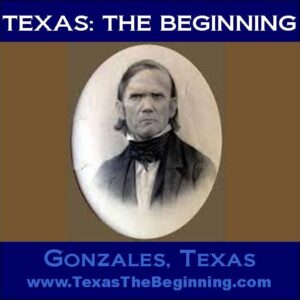 James Kerr also had a great sense of humor.
Though he was generally admired and respected by all who knew him, even those who loved him had to admit that he was not very good looking. One day Kerr was visiting a saloon when a very unattractive stranger came up to him and said, "I'm sorry, but I'm going to have to kill you." Shocked, Kerr remained calm and asked the man why he felt such drastic action was necessary. The stranger explained, "I always said if I ever saw a man uglier than I am, that I was going to shoot him."
Kerr asked the man to come with him to a window. After inspecting the ugly man carefully, Kerr said, "Shoot away, stranger. If I'm any uglier than you, I don't care to live!"
Kerr County and Kerrville are named in honor of the brilliant, ugly, and humorous James Kerr.