Lorenzo de Zavala was infamous to Spain, well-known as a citizen of Mexico, and revered as a leader in the Texas Revolution.
As an empresario, though, he was less successful.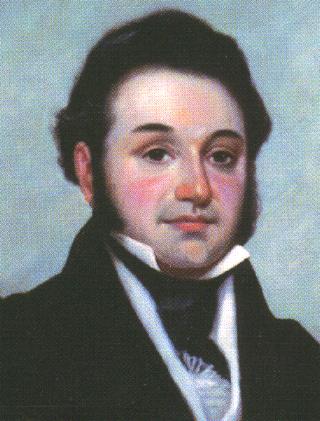 Zavala obtained a contract in March 1829 to settle 500 families along the Sabine River. His territory, running from the Gulf through the Pineywoods as far north as Nacogdoches, was rich and good, and he did make efforts to find colonists in New York, but without much success. Political disturbances in Mexico seem to have given many would-be pioneers second thoughts.
In the end, Lorenzo de Zavala combined his grant with two other unsuccessful grants belonging to David Burnet and Joseph Velein. Together, they transferred their contracts and sold their large holdings to the Galveston Bay and Texas Land Company on October 1, 1830.
When thinking on "failed" empresarios, it is important to understand what a great personal and financial risk these men undertook. Land speculators wagered that they could secure enough willing participants to settle in rough, dangerous, and unimproved territory before their contract period expired. They invested large sums of their personal savings in making improvements, hiring people who could stake and register the claims, developing communities and infrastructure, and traveling to personally advertise their opportunity. When they were tending to developments on their land, they could not simultaneously be encouraging settlers; and when they were off spreading the word, they could not be at home tending to their lands. The risk they took was expensive, dangerous, and risky. If they made an effort and got out with their shirts, I think we would have to call that some degree of success.