Texas Ranger John Coffee "Jack" Hays was born in the community of Cedar Lick in Wilson County, Tennessee on January 28, 1817.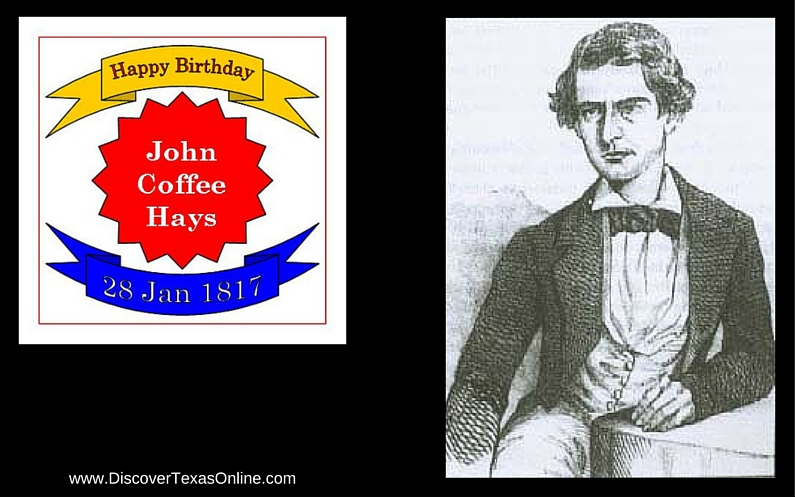 He moved to Mississippi in 1832 whe he was just 15 to learn the trade or surveying but headed to Texas when the Revolution broke out. Arriving too late for the fighting, he joined a Ranger company serving under Erastus "Deaf" Smith. By 1840 Hays was a captain of the Rangers. He took part in several skirmishes–at Plum Creek, Canon de Ugalde, Bandera Pass, Painted Rock, Salado, and Walker's Creek–and was especially effective in fighting raiding Indian warriors, whose ways were familiar to him. When not "rangering", Hays served as deputy surveyor of the Bexar District around San Antonio.
During the Mexican War, Colonel Jack Hays earned respect as the commander of the First Regiment, Texas Mounted Riflemen…all before his 30th birthday.
Though Hays moved to California in the gold rush of 1849, we remember him as a Texas hero. It has been said "no officer ever possessed more completely the esteem, the confidence, and the love of his men." Quite a legacy, wouldn't you agree?