William Lewis Moody was a businessman successful in banking and insurance, but more than that he was a philanthropist–a man who gave away his wealth for the benefit of others.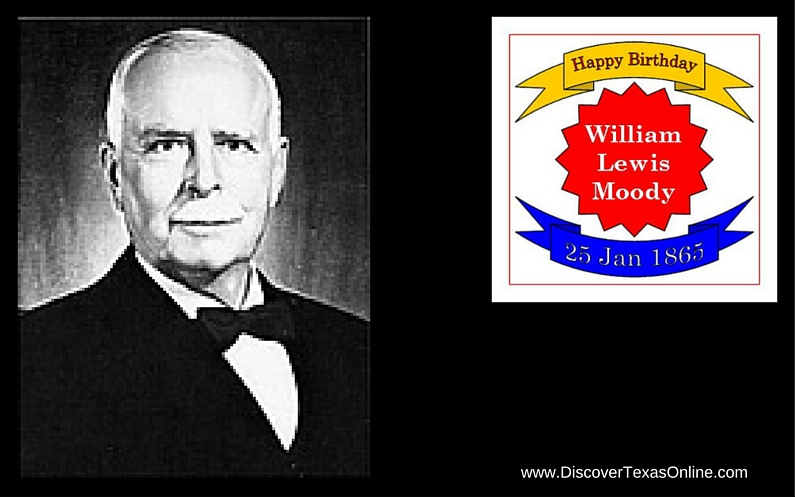 Born in Fairfield, Texas in 1865, the young Moody was sent to boarding schools in Virginia and attended VMI before studying law at the University of Texas. In 1866, he joined his family in Galveston where he worked at his father's cotton business. Four years later he married, and he and his wife, Libbie, raised four children as William build his thriving businesses. Their family home, the Moody Mansion, is now a museum which you can tour if you visit Galveston.
In 1942, the aging businessman and his wife set up the Moody Foundation to award grants to various civic and environmental causes in Texas. Through careful management, today the Moody Foundation is a $1.3 billion charitable foundation! Through his charitable foundation, Moody has created colleges, built buildings and campuses, sponsored important publications, developed parks, financed the arts, and given countless deserving students a chance to go to college who might otherwise not have gone.
Moody worked tirelessly all his life, right up until 2 days before his death, but his influence has far exceeded the work of his own life. He used his wealth to touch hundreds of thousands of lives, and in doing so, he shaped Texas' history AND its future.