Z. N. "Wildcat" Morrell was born to a humble South Carolina family on January 17, 1803 and moved to Texas–in part as a treatment for tuberculosis–just as Sam Houston's soldiers gained independence for the new republic at San Jacinto.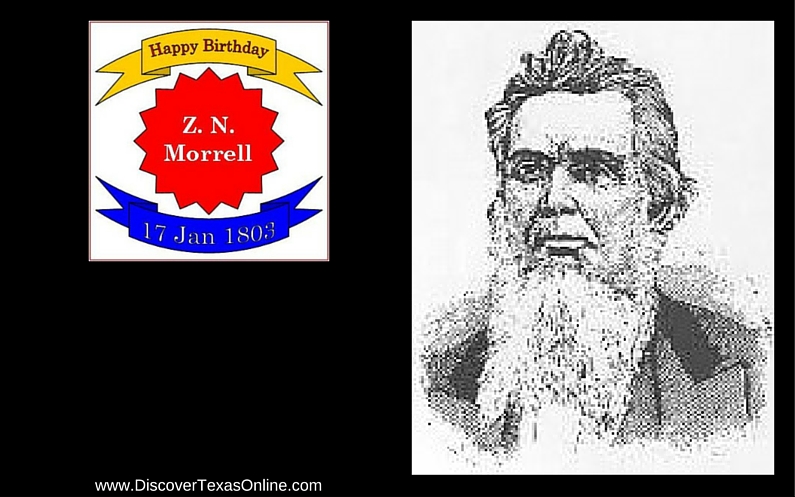 Z. N. Morrell had a different kind of freedom on his mind. He was an evangelist and apostle–a church planter dedicated to setting men's souls free from sin. While Texas was under Mexican rule, churches of any kind were few and far between, and pioneer Protestant families forced by the Mexican constitution to avow the Catholic faith had fallen out of the habit of attending worship if, indeed, they had any opportunity to do so.
Founding his first church at Washington-on-the-Brazos where he settled his own family, Morrell went on to establish numerous Baptist churches across the Texas frontier and to serve them as a circuit-riding preacher. He set up Baptist Associations to help congregations support one another and helped raise funds to establish Baylor University, the first college in Texas.