Today is the 155th birthday of Ida Weisselberg Hadra.
She was born in Castroville on January 4, 1861 to German immigrant parents Gustav Frederick and Anna Weisselberg. When she was 11 years old, her father, a physician, accepted a position at the State Lunatic Asylum in the Texas capital. Moving to Austin provided new opportunities for Ida, including the chance to study art with Ella Moss Duval, a portrait artist.
Ida showed great talent and later attended the Texas Female Institute where she studied landscape painting.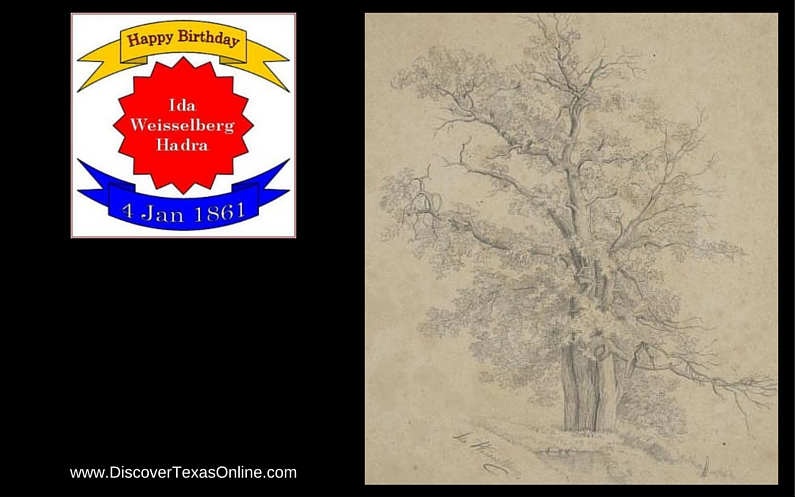 At 21 Ida married a physician, Berthold Ernst Hadra. The couple lived in San Antonio, but unfortunately, Ida died of peritonitis (an infection that most often develops from a ruptured appendix) when she was only 24.
Though her career was cut short, her works are still prized in private collections. Images of a few of her works, listed below, can be found reproduced online.
Portrait of my father
Portrait of A Neighbor
Portrait of A Child
View of the Military Academy from East Austin
Seventh Street, Austin, Looking West
The Old Ira Evans Home
The Old Duval Home
Bridge Over the San Antonio River
San Antonio River Back of the Old Brewery
The Hunter's Quest
Products of the Garden