Born in Cincinnati, Ohio on January 18, 1817, Julia Lee moved to Texas with her pioneer family in the spring of 1840 when she was 23 years old.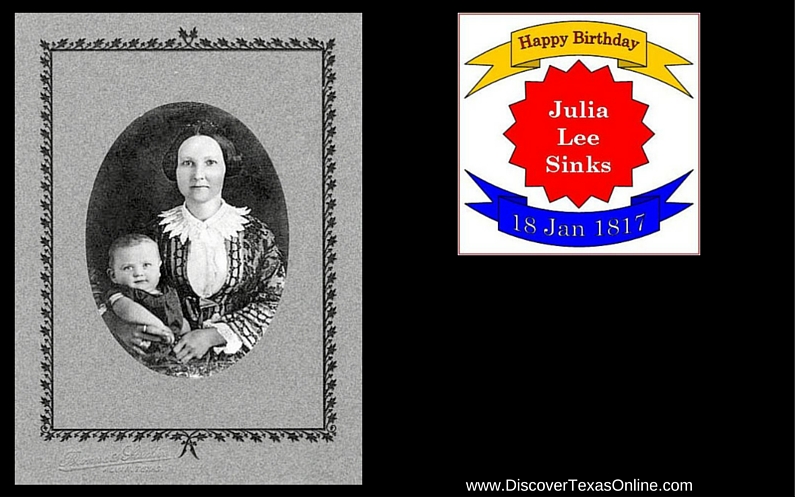 It was an exciting time to come to the Texas Republic. Austin had just been selected as the capital of the Republic, and we might imagine that there were many people of influence coming and going as government offices were set up. Julia met and married George Sinks, chief clerk of the Post Office Department for the new republic, and they began to build their family of six children.
Busy as she must have been, Mrs. Sinks embraced her new state and its history. In 1848 she traveled to La Grange to attend the burial of the members of the Mier expedition who were victims of the Black Bean Episode. She was a member of the Texas Veterans Association. When the Texas State Historical Association was founded in 1897, Julia Lee Sinks was a charter member, vice president, and honorary life member. Among her contributions are two scrapbooks containing original letters detailing incidents in Texas history. She retired to Giddings but continued to collect historical Texas documents and write about Texas history until her death in 1904.