On January 8, 1919, a little girl was born to the Gollner family in El Paso, Texas. Her parents called her Nana.
We might imagine that, like most small girls, Nana liked to dance and caper about…until she became ill with infantile paralysis–polio–a disease killed or crippled many children before the development of a vaccine. Fortunately, Nana did not die, but her muscles were weakened. When she was four, her parents arranged for ballet lessons to help strengthen and develop her muscles, and Nana performed very well.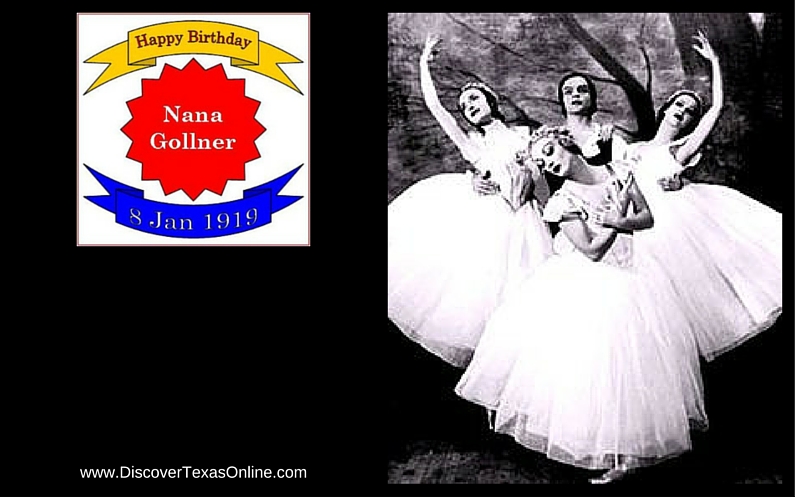 She continued her lessons when the family relocated to Los Angeles where she made her first professional appearance when she was just fourteen. While still a teenager, Nana performed with two companies of the Ballet Russe de Monte Carlo. In her 20s, she continued to dance with de Basil's Original Ballet Russe as well as with the American Ballet Theatre and the London-based International Ballet.
It was with the International Ballet that Nana Gollner became the first 20th century American to gain the status of "prima ballerina" roles in a European company, performing in such well-known classical ballets as Swan Lake and Giselle.