"Tex" Ritter was born Woodward Maurice Ritter on January 12, 1905 in Murvaul, Texas.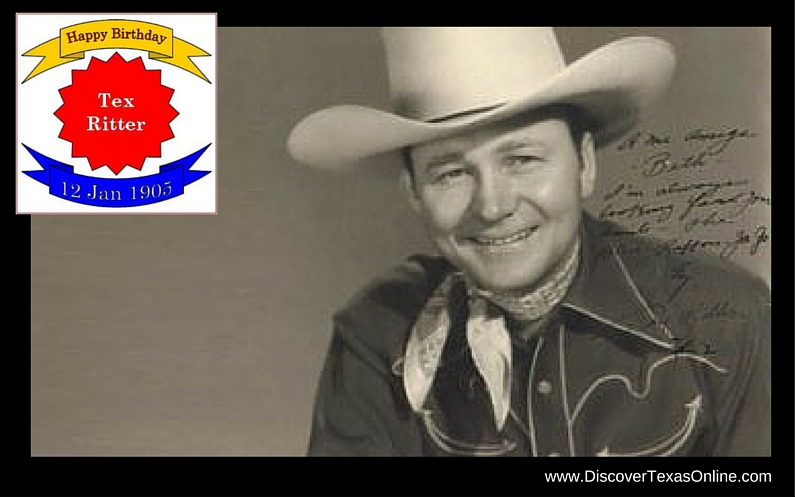 Texas born and Texas bred, he studied pre-law and majored in government, political science, and economics at the University of Texas in Austin, but that's not what he's known for. A country music enthusiast, Ritter entered show business when he got a chance to sing on Houston radio station KPRC in 1928–a 30-minute program featuring mostly cowboy songs. From this beginning he grew to be a popular on radio, records, in movies, and on Broadway with a career lasting more than three decades. For his legacy, he has a star on the Hollywood Walk of Fame. He was also inducted into the Western Performers Hall of Fame at the National Cowboy & Western Heritage Museum in Oklahoma City and in the Texas Country Music Hall of Fame in Carthage, Texas. A museum in Carthage is also named for him.
His most famous song may be Do Not Forsake Me from the film High Noon, but you might also recognize his voice as the voice of "Big Al", the animatronic bear at the Country Bear Jamboree attraction at Walk Disney World.
Tex Ritter was also the father of actor John Ritter.