February 21 is the birthday of two Texas actresses–Ann Sheridan and Jennifer Love Hewitt.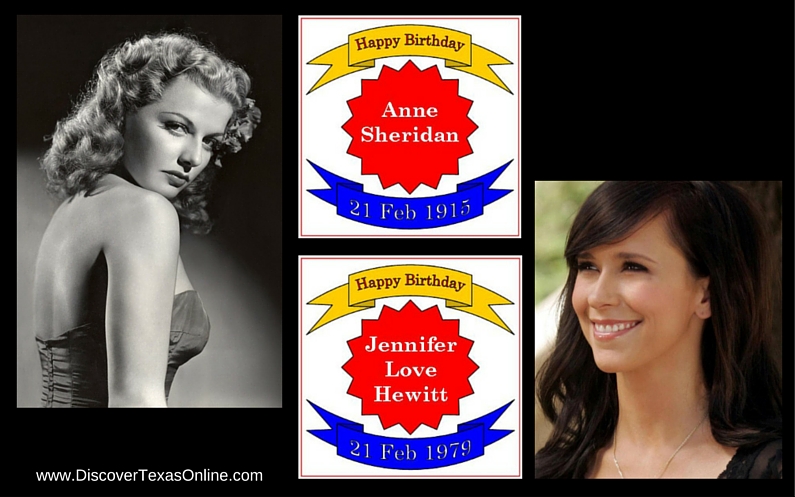 Ann Sheridan was born in Denton, Texas in 1915. She began acting in 1934 after winning a casting contest at the age of 18 under her given name, Clara Lou. Once she became popular, she too "Ann" as her screen name and continued acting until 1967 when she died of esophageal cancer at the age of 51.
Jennifer Love Hewitt was born in Waco, Texas in 1979. A child actress, she first appeared on stage at the age of 3.