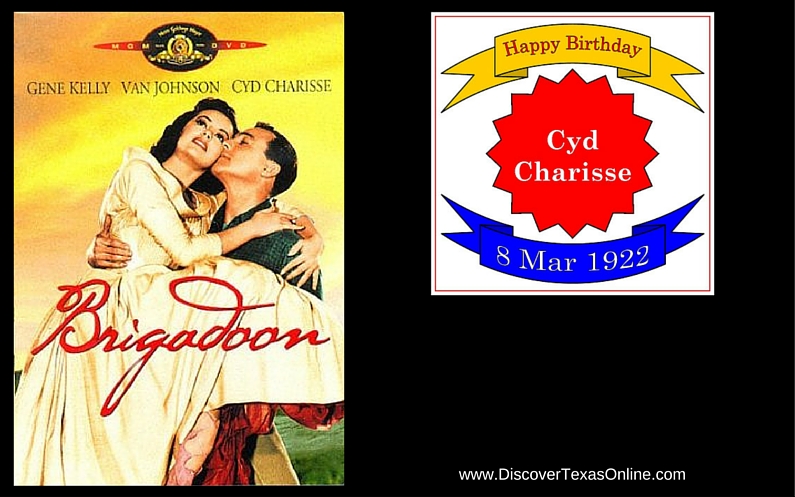 On March 8, 1922 in Amarillo, Texas, a sickly little girl was born. Her parents named her Tula Ellice Finklea, but her little brother called her "Sid" (because he couldn't say "Sis").
After Sid recovered from infantile paralysis (polio), her parents signed her up for dancing lessons to strengthen her legs. As it turned out, she was very good! By 14 she was auditioning for the Balet Russe de Monte Carlo. She got the part! Soon she was dancing through Europe. That's where she met up again with a young man she'd danced with back home–Nico Charisse. They married in Paris when she was barely 18. The marriage lasted only three years, but "Sid" Finklea kept the name Cyd Charisse.
When World War II broke out, Cyd returned to Los Angeles and landed a job dancing with Metro-Goldwyn-Mayer film studios where she was a frequent partner of Fred Astaire and Gene Kelly. Her films include Singin' in the Rain (1952), The Band Wagon (1953), and Brigadoon (1954).