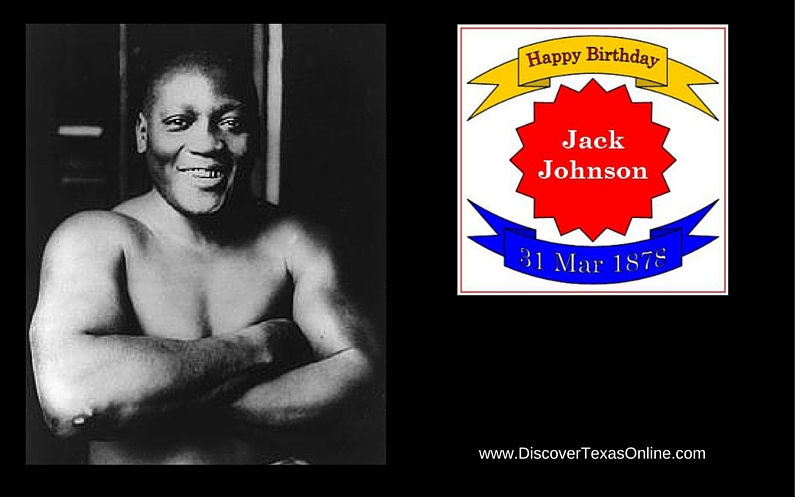 John Arthur "Jack" Johnson was born in Galveston, Texas to Henry and Tina Johnson, former slaves who worked as a janitor and a dishwasher to support their family of nine children. Jack's father was only 5′-5″, and his mother was nicknamed "Tiny", but Jack grew up to earn the nickname of "the Galveston Giant." A powerfully built man, he stood just over 6′ tall and had a reach of 6′-2″.
Johnson began boxing for sport as a teenager. He saved his pennies until he had enough to buy a pair of boxing gloves, sparring every chance he got as he worked out his unique fighting style–a style that would make him famous. Though prizefighting was illegal in Texas in those days, Jack fought his first professional match in Galveston in 1898, knocking out his opponent in the second round. He was just 20 years old.
In his career, Jack Johnson fought 104 fights and lost only 13 times. Forty of his wins were knock-outs. From 1908-1915, Jack Johnson was the first African-American world heavyweight boxing champion.