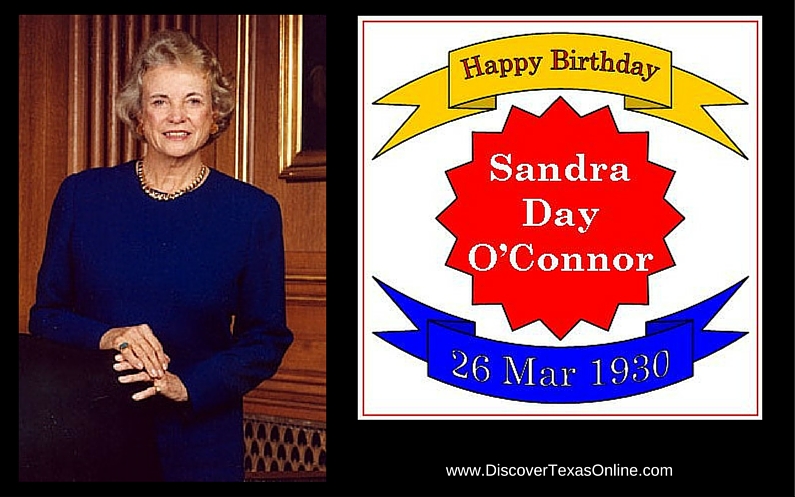 Sandra Day O'Connor  was born March 26, 1930 into a ranching family in El Paso, Texas. Though her family also worked a cattle ranch in Arizona, Sandra spent her early school years with her grandmother in El Paso and attended the Radford School for Girls. She graduated sixth in her class at Austin High School in El Paso in 1946 and went on to earn a Bachelor of Arts in Economics from Stanford University in 1950 before continuing to Stanford Law School, where she served on the Stanford Law Review. Though she graduated with very high marks, at least 40 law firms refused even to interview her for an attorney's position because she was a woman. She found a job as a deputy county attorney in San Mateo, California after she offered to work without pay and share office space with a secretary.
Sandra Day married fellow Stanford law student John Jay O'Connor and raised three sons while building her career, eventually serving as Assistant Attorney General of Arizona, Arizona State Senator, and judge of first the Maricopa County Superior Court and then the Arizona State Court of Appeals. She held this position until August 19, 1981 when Republican President Ronald Reagan nominated her to become the first woman justice on the Supreme Court. Her Senate confirmation was unanimous.
As a Supreme Court Justice, Sandra Day O'Connor was a moderately conservative federalist, tending to decide each case narrowly according to the Constitution rather than setting sweeping precedents. Nevertheless, she often held the deciding opinion. She served for 24 years before retiring to take care of her husband, a long-time sufferer from Alzheimer's disease.
In 2009 she was awarded the Presidential Medal of Freedom, the highest civilian honor in the United States.