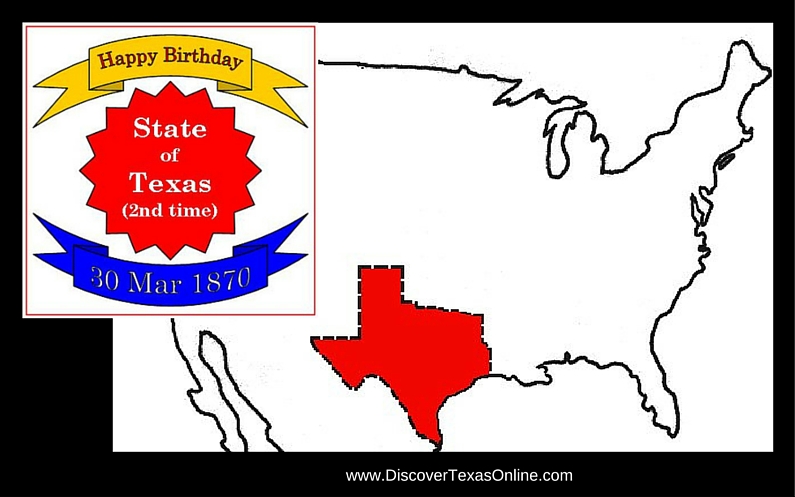 Texas first joined the United States as the 28th sovereign state in the Union on December 29, 1845.
…but Texas seceded (withdrew) from the Union in 1861 to join the Confederacy. As a sovereign state, they believed they had a right to do so. President Abraham Lincoln disagreed. A bloody Civil War ensued, and in 1865 the Confederacy was defeated. As conquered states, they were ruled by unelected provisional governors and occupied by U. S. Army soldiers and Federal officials during a period of reconstruction that began June 19, 1865 and lingered until the end of the century.
As part of the process of reconstruction, Texas was readmitted to the Union on March 30, 1870 despite the fact that the state had not yet fulfilled all of the federal government's demands. Texas was the last of the Confederate states to be readmitted. The new Texas Constitution was not approved until 1876.
Whenever we talk about the causes of the Civil War, it's interesting to me to note that before 1860 people referring to our country said, "The United States are…" signifying that the country was made up of individual sovereign states mutually united by agreement. After the defeat of the Confederacy people referring to our country said, "The United States IS…", emphasizing the supremacy of the federal union over the states. I take no side, particularly. It's just interesting.