Today is a BIG day in Texas history!
Today we celebrate the birthday of Texas as a Republic, of Texas as a State of the Confederacy, or Sam Houston, and of Ambassador Joel Roberts Poinsett.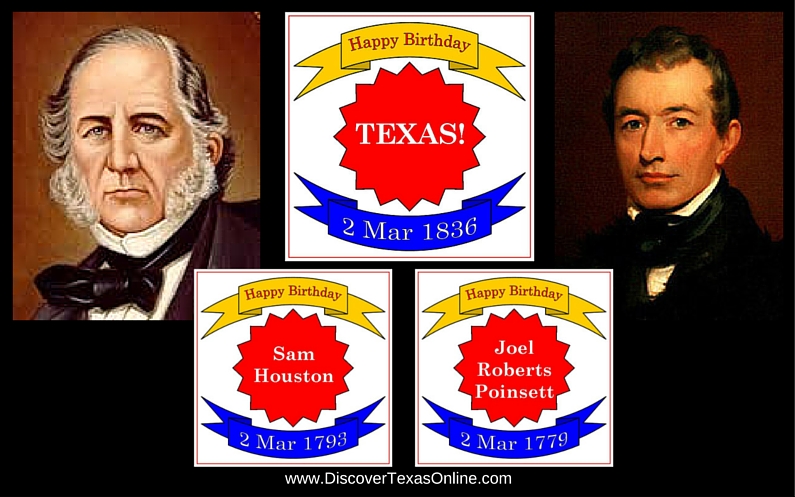 Texas declared itself a free and independent republic at Washington-on-the-Brazos on March 2, 1836. After seceding, leaving the United States, Texas officially joined the Confederate States of America on that same day 25 years later–March 2, 1861.
They did so over the staunch objection of former Texas general and two-time Texas President Sam Houston, who refused to swear loyalty to the Confederacy and was, therefore, removed from office. Sam Houston's birthday was also March 2.
The third (or fourth?) birthday Texans celebrate today is that of Joel Roberts Poinsett, first U. S. Minister to Mexico who made an offer to purchase the land called Texas and in whose honor the poinsettia flower is named.