On March 25, 1876 Thomas and Emma Williams welcomed a baby girl into their family and named her Amelia.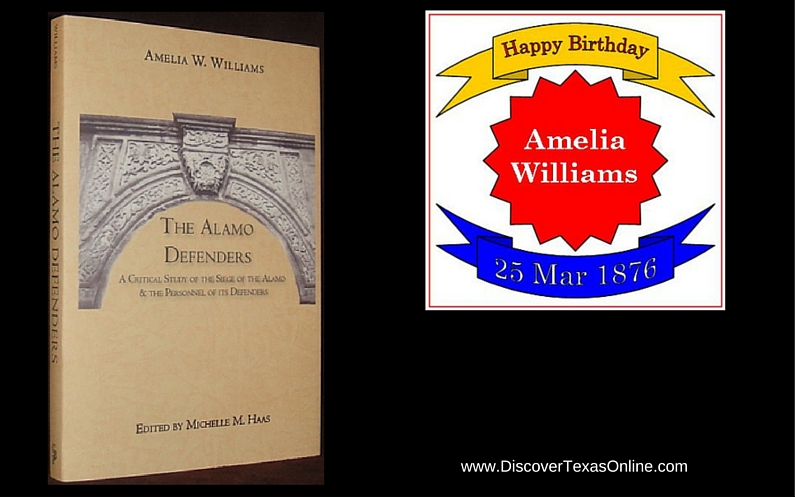 Her daddy was a cotton planter and merchant, so she probably had a comfortable but simple childhood. She was quite bright and fortunate to attend seminary in Austin, Texas and Nashville, Tennessee, earning a degree in liberal arts in 1895 at the age of 19, but that was just the beginning. She taught history and English in several Texas schools beginning in 1904, but found time to go back to school to earn another bachelor's degree in 1922, and yet another along with a master's in 1926. During the last year of her master's work, she began to teach American and English history at the University of Texas. She continued as she earned her doctorate in 1931 when she was 55 years old, at which time she became a professor.
Amelia William's specialty was Texas history. She poured through tens of thousands of original source documents and manuscripts to compile her doctoral dissertation, A Critical Study of the Siege of the Alamo and of the Personnel of Its Defenders, a day-by-day account of the siege with full details of the final assault. It was Amelia Williams who set the number of the Alamo defenders at 187. She compiled and recorded their names and where they came from and traced the account of where their ashes were finally buried.