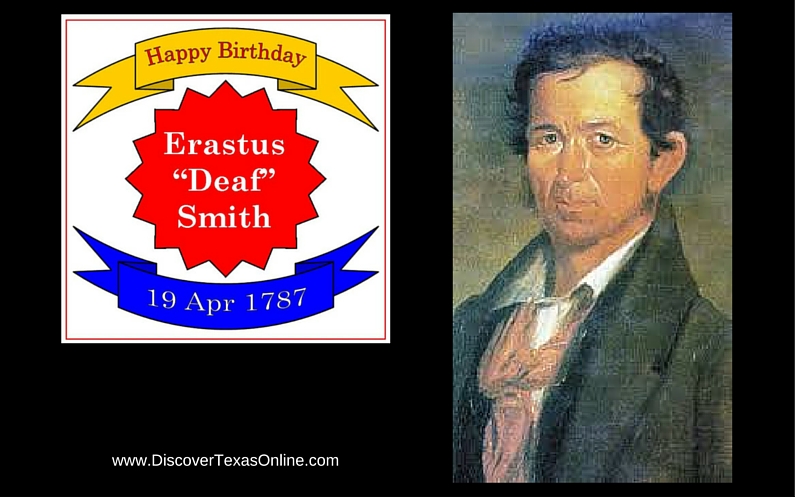 For a quiet man, Erastus "Deaf" Smith's name sure pops up a lot!
I've written about him 9 times on the Discover Texas blog. You might say he wins the Lone Star award for Best Supporting Actor. The articles are rarely "about" him, but look who he hung out with!
You know what I like best about Erastus Smith? He wasn't a big talker, but he consistently did what he thought was right. Though he suffered from a lung condition that often left him weak, he continued to work as hard as he could. When he fell in love with a Mexican widow, he not only married her but raised her three daughters as his own. (This, coupled with Deaf's revolutionary career as a spy, leads me to believe that he spoke Spanish as well as English.) One of his daughters later married a freedman, Hendrick Arnold, who served alongside his father-in-law as a spy for Texas liberty. Deaf didn't seem to care much about pretenses and "who's who" connections. He treated everyone fairly and with the respect they deserved, and most folks loved and respected him in return.
Deaf Smith County is named in his honor.