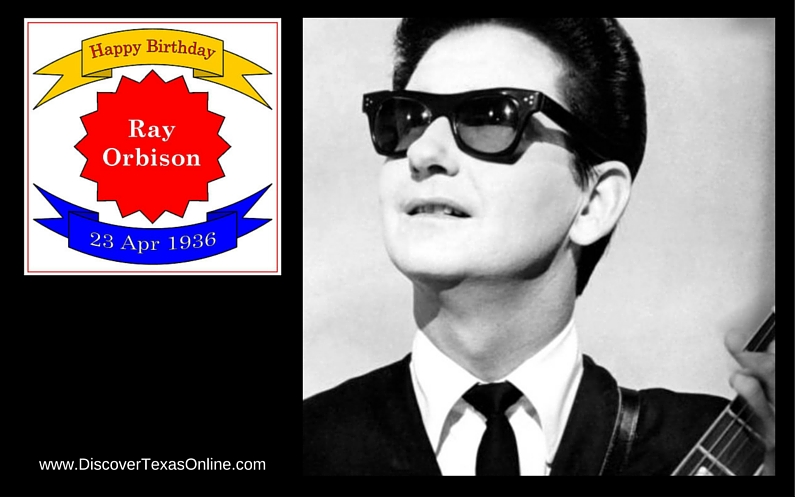 When Roy Kelton Orbison entered his small corner of the world in Vernon Texas April 23, 1936, both his parents were unemployed. His father was an oil well driller and auto mechanic; his mother was a nurse, but during the Great Depression jobs of any kind were scarce. The family moved to Fort Worth, back to Vernon, and finally to the tiny community of Wink, Texas in search of better opportunities.
Moving around so much can't have been easy for Roy–a quiet, towheaded kid with thick glasses. But on his sixth birthday his father gave him a guitar and changed his life forever. Roy loved music. Though he considered his voice merely "memorable", others disagreed. His songs were influenced by the country music popular in that time and place, but he sang his ballads with such emotion that he attracted quite a following.
Roy Orbison–"the Caruso of Rock"–is remembered as a great American singer and songwriter. During his peak years (1960-1964), he had an amazing 22 songs on the Billboard Top 40!