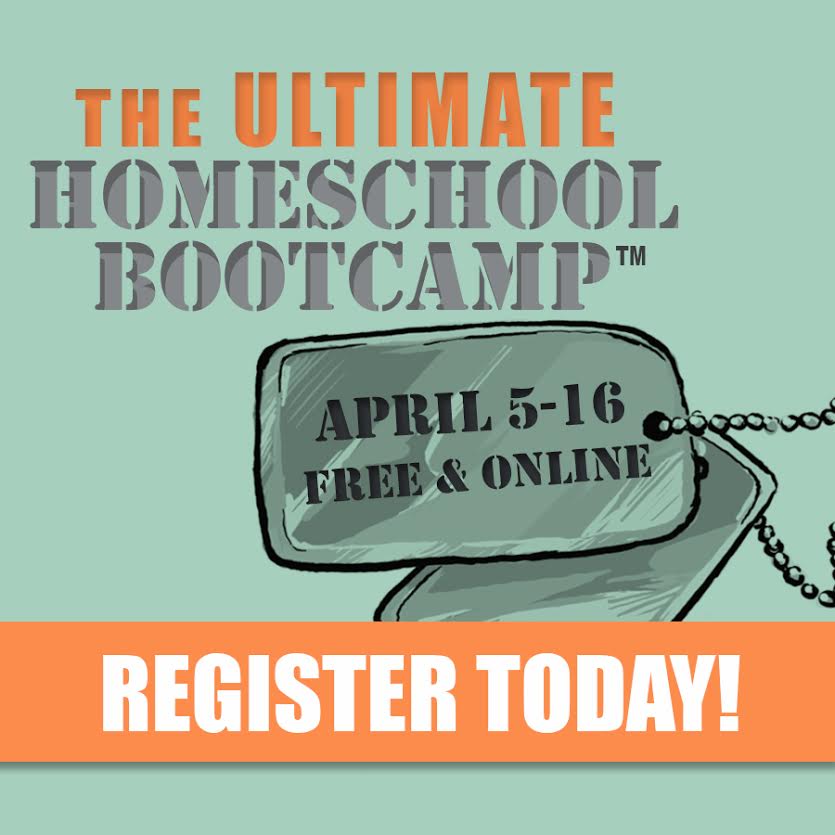 How do you take your homeschooling to the next level? How do you step outside the box of checking off lesson plans and learn how to mentor your children to be inspired, life-long learners?
Come and join me at The Ultimate Homeschool Bootcamp, FREE and ONLINE, from April 5-16, 2016.
I'm speaking tomorrow, April 5 at 3:00 and 5:00 Central on How to Make Learning Meaningful, Memorable, and Fun. (It's a 2-part session.) For that one day only, Book 2 will be FREE on Amazon. I'm speaking again on Wednesday, April 13 at 3:00 Central on How to Raise a Hero, and (you guessed it…) Book 4 will be FREE on Amazon for that one day only.
Register for the Ultimate Homeschool Bootcamp at Home Education Council of America (http://hecoa.com/the-ultimate-homeschool-bootcamp). It's FREE and easy, and you'll hear LOTS of great speakers!