Two well-known Texas philanthropists were born one day apart in the same year–Paul J. Meyer and T. Boone Pickens.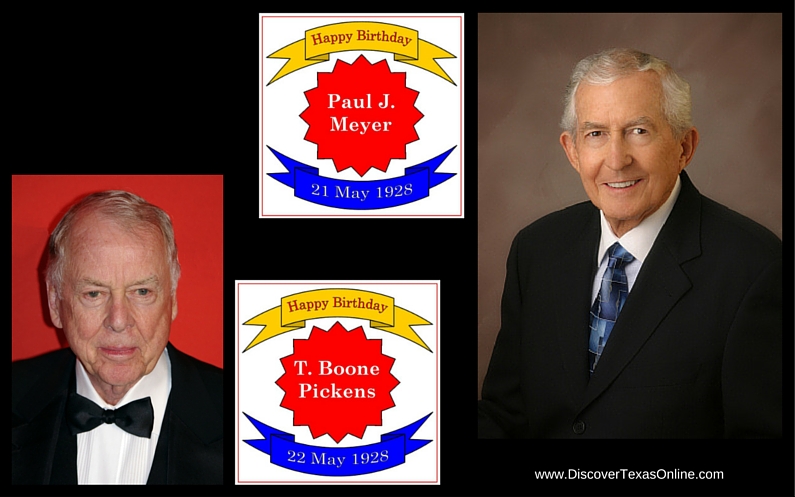 Paul J. Meyer was born May 21, 1928 in San Mateo, California. The son of immigrants, he grew up accustomed to hard work and earned success in insurance sales…but the betrayal of an unethical employer left him bankrupt. Meyer responded the only way he knew was right. With employees counting on him, he pulled the business back from the brink and built a company worth millions. A devoted Christian, Paul J. Meyer founded Success Motivation Institute in Waco, Texas to inspire and teach others. He gave with incredible generosity to numerous charitable causes and financed college educations for scores of Texas students.
T. Boone Pickens was born in Holdenville, Oklahoma but graduated from high school in Amarillo, Texas. He built his success in the oil and gas industry, first by building his own company and then by acquiring others. Eventually he formed the BP Capital Management hedge fund. Pickens is a supporter of universities, medical centers, and politics among many other charitable causes.