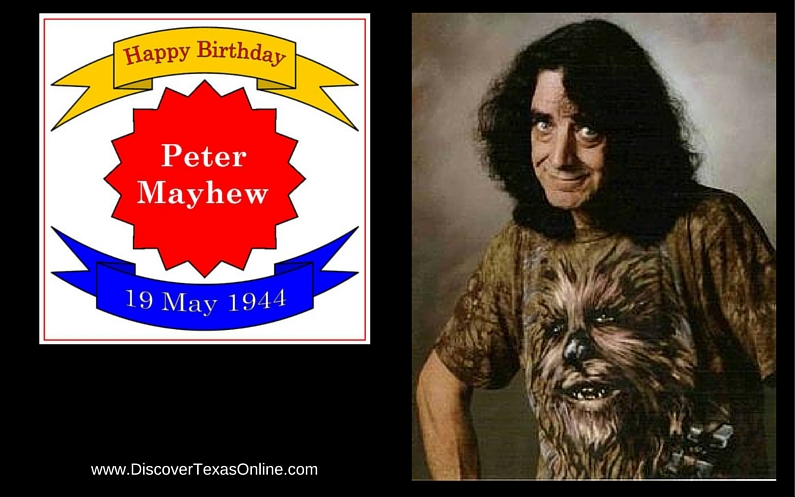 You might describe Peter Mayhew as an "alien" to Texas in more ways than one…
Peter was born May 19, 1944 in Barnes (London), England, so he's not exactly a Texas native though he now lives in Granbury.
Except for his 7′-3″ frame and long, flowing hair, you might not take any special notice if you passed him on the street, but it's hard to imagine anyone who would not recognize him in his other alien form–that of Chewbacca, the lovable Wookiee of Star Wars fame.
And why did Mr. Mayhew choose Texas? Maybe he just feels at home in a state where it's fairly normal to be a little "larger than life."
We're glad to have you, Peter Mayhew, and happy birthday!