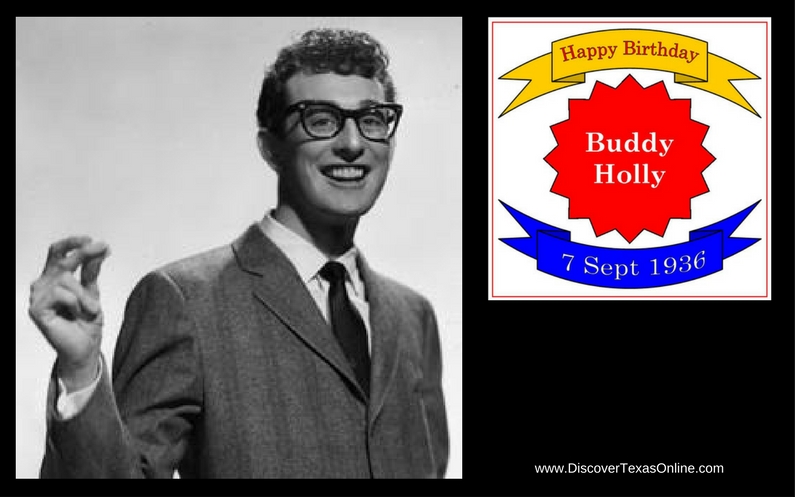 Charles Hardin Holley was born in Lubbock, Texas on September 7, 1936–the fourth child of Lawrence and Ella Holley…but those aren't names we remember. It wasn't long, though, before his family started calling little Charles Hardin "Buddy", and the name sorta stuck. THAT's the name we remember: Buddy Holly. (When he got his first shot as a recording artist, the record company accidentally misspelled his name–dropping the 'e'–in his contract. Buddy just signed it, and that stuck, too.) That first contract didn't bring the fame he hoped for, but the next one did! Buddy Holly has been hailed as "the single most influential creative force in early rock and roll," though his career and his life were cut short just a year and a half later in a tragic plane crash.
Some people refer to that day as "the day the music died," but fortunately the music of Buddy Holly is still very much alive…and will likely live forever.
Have a listen, and if you're ever in Lubbock, visit the Buddy Holly Center!
That'll Be the Day
Peggy Sue
Oh, Boy!
Every Day