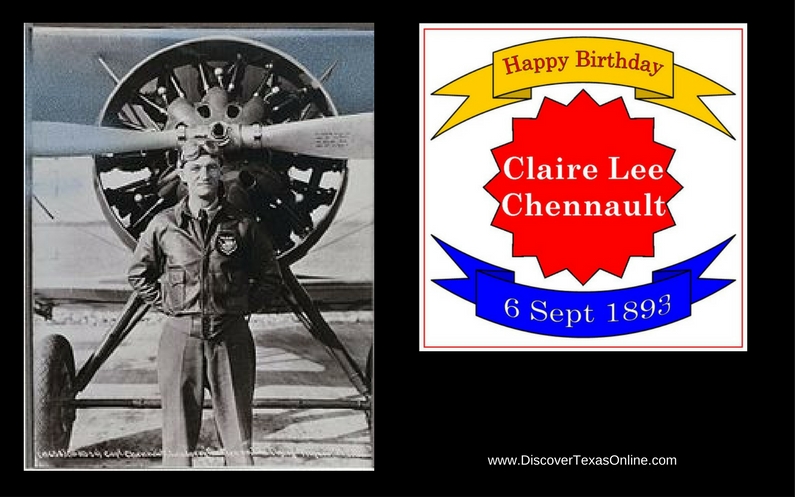 When John and Jessie Chennault of Commerce, Texas first laid eyes on their baby boy, Claire Lee, on September 6, 1893, they probably never imagined that he would one day become a famous Lieutenant General in the Army Air Corps. There were a few clues, though, of his strong personality and unorthodox methods. Fairly early in life Claire began claiming 1889 or 1890 as the year of his birth, possibly because he graduated from high school but was too young to attend college.
Claire Lee Chennault is best remembered as the leader of the "Flying Tigers" of the Chinese Air Force in 1941–1942. The U. S. Army Air Corps mostly used their aircraft as bombers, but Chennault was a passionate advocate of using airplanes in the roll of fighter-interceptors. After retiring from the United States Army in 1937, he became an aviation adviser and trainer for the 1st American Volunteer Group (AVG) in China.
After the was, Chennault lobbied aggressively for aid to China in hopes that the country would not fall to communism.
Chennault was inducted into the National Aviation Hall of Fame and honored by the United States Postal Service with a 40¢ postage stamp in the Great Americans series (1980–2000).