Two Texans in government-service share a September 18th birthday.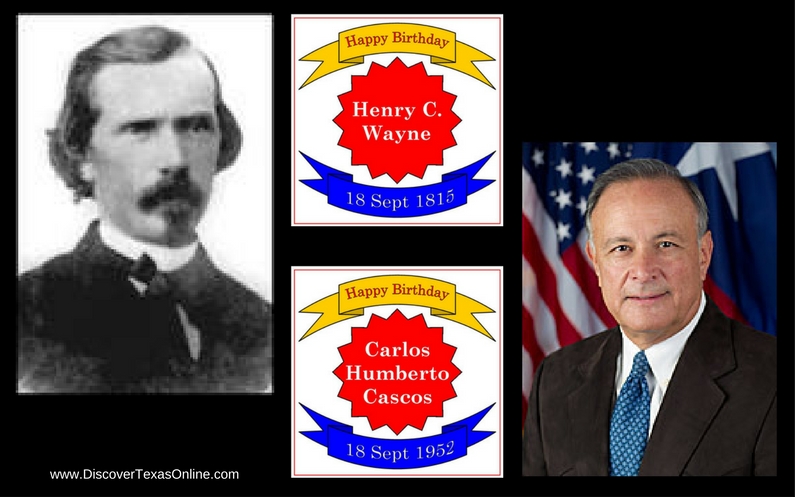 Henry C. Wayne was born in Savannah, Georgia in 1815. He came to Texas in 1855 as a U. S. Army Major with the Quartermaster Department to command the U. S. Camel Corps. Wayne went on to become a brigadier general for the Confederacy during the Civil War.
If you'd like to learn more about the Camel Corps or maybe trek along on a re-enactment through the Big Bend, you can learn more at TexasCamelCorps.com.
https://youtu.be/_pQS268E2C0
Texas Secretary of State Carlos Humberto Cascos was born in Matamoros, Mexico in 1952. He emigrated to Texas as a child and became a permanent resident and citizen while still in school. Cascos went on to study at the University of Texas in Austin. He became a Certified Public Accountant, and was confirmed to serve as Secretary of State of Texas as an appointee of Governor Greg Abbott on February 18, 2015.