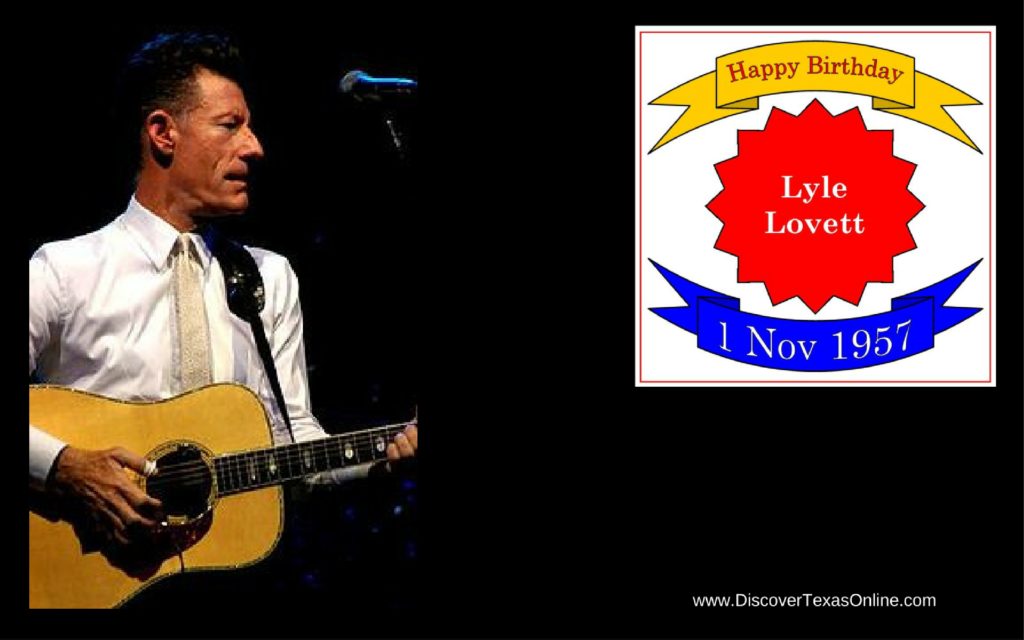 Country singer and songwriter Lyle Lovett was born November 1, 1957 in Houston, Texas and attended Texas A&M University, earning a double-bachelor's degree in German and Journalism.
It was at A&M that he met fellow songwriter Robert Earl Keen, with whom he wrote and recorded "The Front Porch Song" ("This Old Porch").
As it happens, yours truly was studying at Texas A&M during some of those same years. Several days a week I had choir rehearsal in the basement of the Memorial Student Center at noon, and I remember a reclusive young who used to sit by the fountain, playing his guitar and singing as if no one were listening.
Have a listen! 🙂