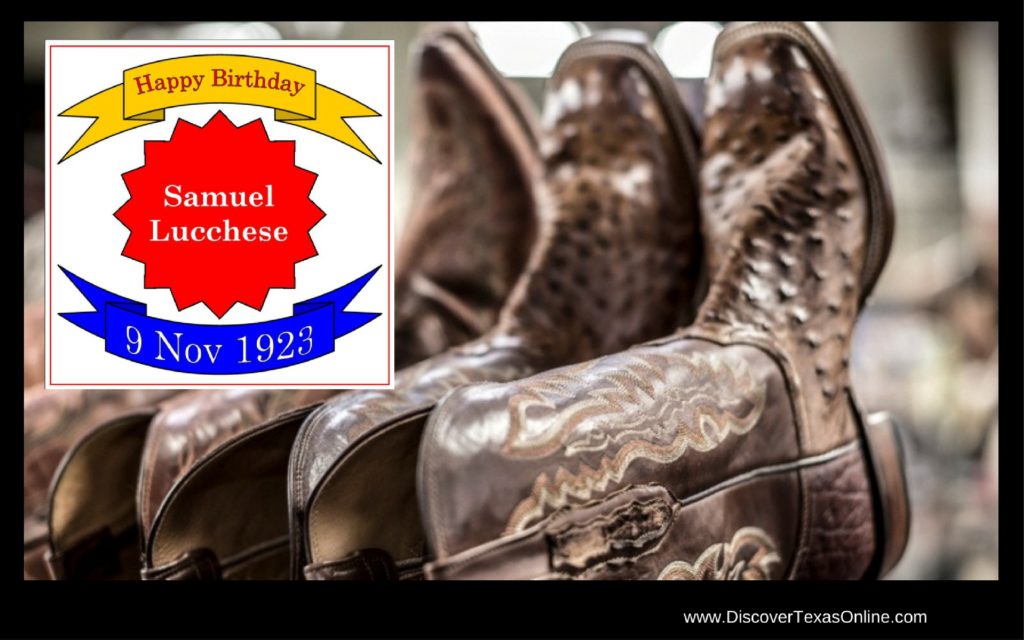 Samuel James Lucchese–bootmaker, son of a bootmaker, grandson of a bootmaker–was born November 9, 1923 in San Antonio, Texas.
He graduated from Alamo Heights High School, attended the University of Texas, and served in the U.S. Navy during World War II. Then he came home to San Antonio and to the family business his grandfather founded in 1883, making boots for such celebrities as John Wayne, Gene Autry, and Audie Murphy as well as several American presidents.
The history of the Lucchese Boot Company is a proud one! You might enjoy an "armchair field trip" to see how their boots are made.