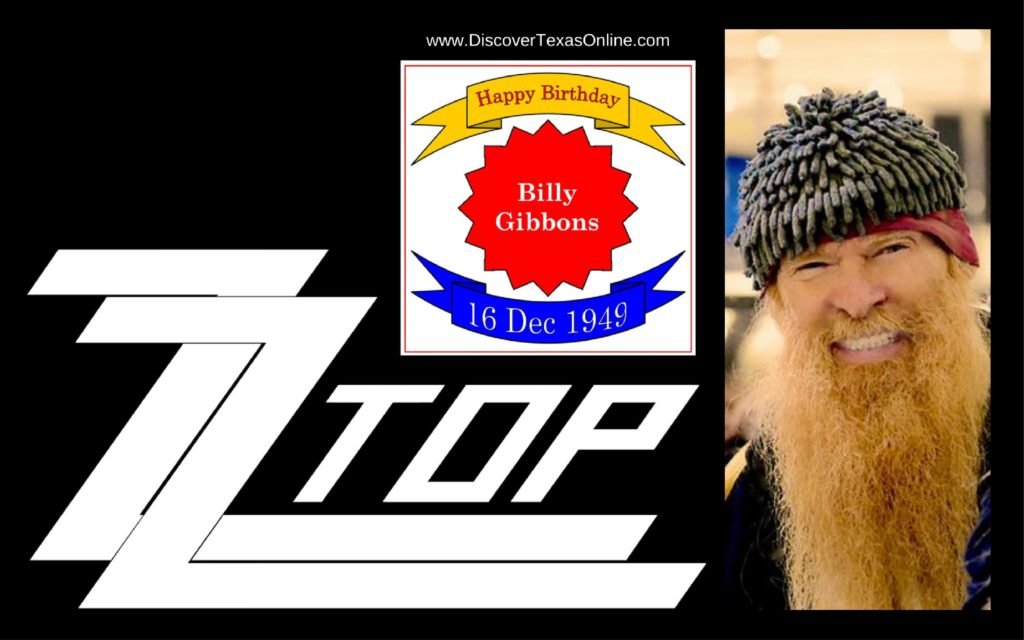 William Frederick Gibbons was born in Houston, Texas on December 16, 1949. His parents had just bought a new home in the Tanglewood subdivision. Nice place! (Former President George H. W. Bush would later live there.) William's father was an orchestra conductor and concert pianist. Even as a boy, William showed musical talent, too…but he took a very different route. He played drums and guitar. You wouldn't recognize him by his given name now…but you might recognize him as Billy Gibbons, guitarist and lead vocalist for the American Rock Band ZZ Top.
Papa Gibbons and a cousin worked on occasion for Samuel Goldwyn of MGM Studios, so it seems natural that young Billy would study at the Warner Brothers' art school in Hollywood. There he played with three bands before he turned 18, then formed his own. He also formed a friendship with Jimi Hendrix, who proclaimed him "the next hottest guitarist."
And, indeed, he was! Gibbons formed ZZ Top in 1969 at the age of 19, and they released their first album in 1971. Today Gibbons is known as a musician, singer, songwriter, producer, and actor and in 2011 was ranked as #32 on the Rolling Stone list of 100 Greatest Guitarists of All Time.