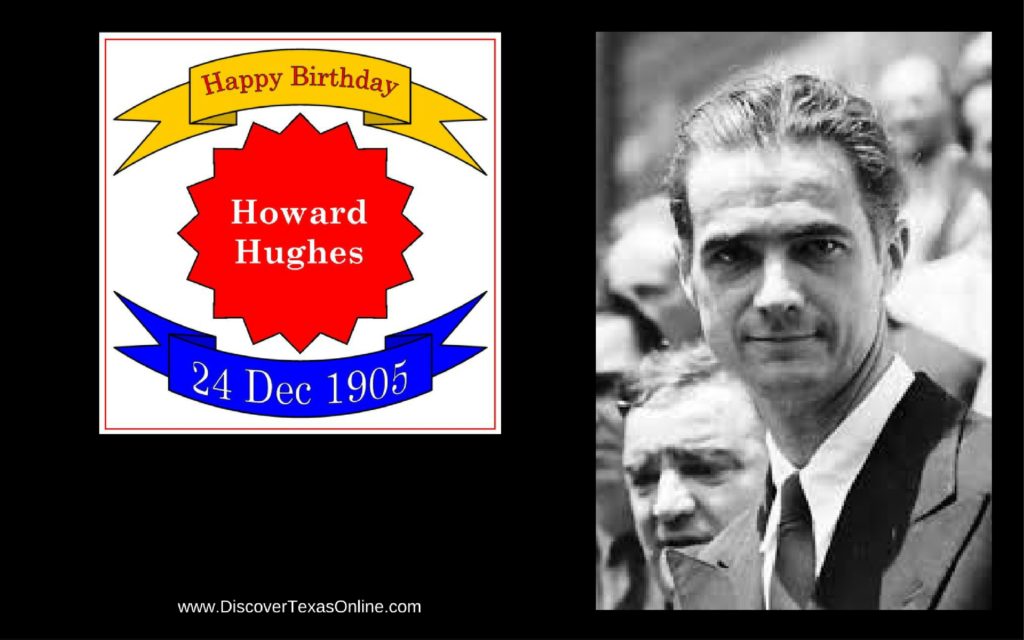 Howard Robard Hughes Jr.  was born into a wealthy and accomplished family on December 24, 1905 and grew up to become a highly successful entrepreneur in his own right–one of the wealthiest men in the world during his lifetime…but wealth, fame, and success did not make him happy.
Hughes was rather brilliant. Interested in science and technology as a boy, he built the first wireless radio transmitter in Houston, Texas when he was just 11 years old. At 12 he got his picture in the paper for building a motorized bicycle from parts of one his father's steam engines. At 14 he took his first flying lessons. His schoolteachers, though, considered him an "indifferent" student.
When Howard was 17, his mother died from complications that arose from pregnancy. His father died suddenly of a heart attack two years later. At 19, the young Hughes inherited 75% of the family fortune and decided to leave a portion of that wealth to medical research. We can only imagine the inner turmoil that might have prompted him to withdraw from college at Rice University shortly after his father's death. The following year he married and moved to Los Angeles, California with a vision for making movies. And make them he did! Hughes became a big name in Hollywood making high-dollar films that pushed the boundaries of his day. He mingled with the rich and famous and played a lot of golf, but eventually he moved on to other interests.
Returning to his early love of science and engineering, Hughes entered the aviation industry, forming the Hughes Aircraft Company in 1932. For the next decade he built and flew experimental aircraft, setting records for speed and distance. He bought Trans World Airlines and expanded it through mergers, but two near-fatal airplane crashes–one in 1943 and another in 1946–left him scarred and in chronic pain. Ever restless, Hughes' discomfort inspired him to design a new type of hospital bed as he recovered.
After these accidents, though, Howard Hughes seemed changed. Always a bit quirky, he became increasingly reclusive and his behavior became increasingly odd. The only thing more odd than his behavior, perhaps, was the constant stream of rumors created to try to explain it. For the rest of his life Howard Hughes self-medicated in an attempt to control his pain, and when he died in route to a Houston hospital the once-handsome tycoon was unrecognizable and weighed less than 90 pounds.
The red brick house at 3921 Yoakum St. in Houston where Hughes lived as a teenager now serves as the headquarters of the University of St. Thomas Theology Department.