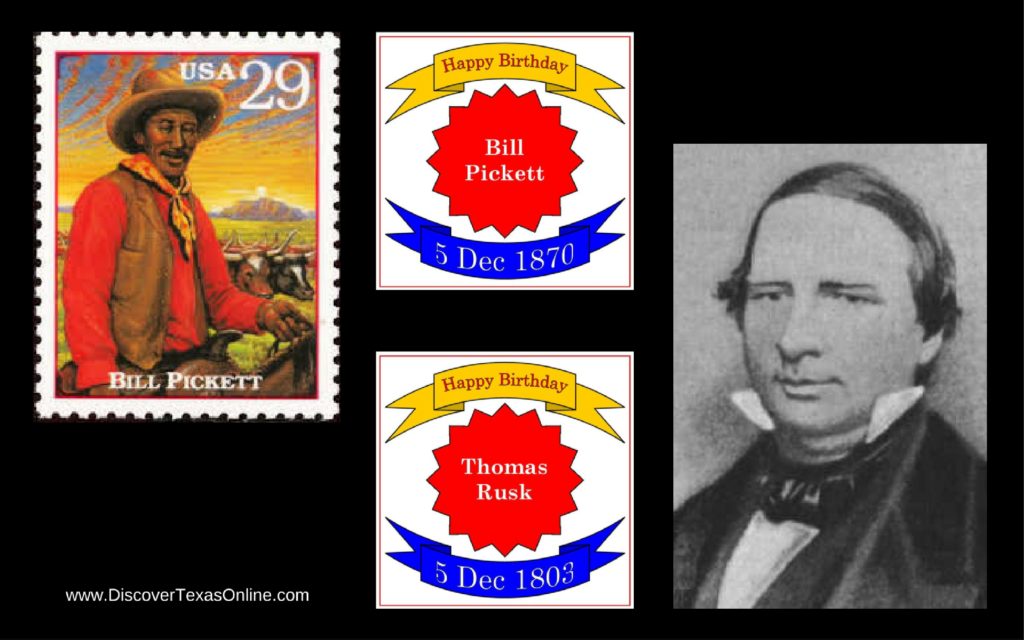 Thomas Jefferson Rusk was born December 5, 1803 near Pendleton, South Carolina. He studied law under the influence of John C. Calhoun (who served as vice-president to both John Quincy Adams and Andrew Jackson) and moved to Clarksville, Georgia in 1825 to set up his practice. In 1832 when his business partners cheated him and headed West with a great deal of his money, Rusk followed them to Texas. He never recovered his stolen gold, but he liked Texas so well he decided to stay.
Rusk settled in Nacogdoches, an influential community in those early days. Here in 1835 he organized a company of volunteers to fight for Texas independence. The people of Nacogdoches elected Rusk to represent them at the Convention of 1836, where he became a signer of the Texas Declaration of Independence and was elected Secretary of War. In that role he fought under Sam Houston at the Battle of San Jacinto.
Once Texas was free of Santa Anna's dictatorship, Rusk was elected to represent Nacogdoches at the Second Congress of the Republic. He led several campaigns against Indian attacks, and became president of the Convention of 1845 paving the way to statehood. The next year Texas elected their first two Senators to represent Texas in the United States Congress. Sam Houston was one; Thomas Rusk was the other. In 1855, he served as president pro tempore of the Senate.
Bill Pickett was born in Jenks Branch, Texas on December 5, 1870, the second of 13 children born into his African-American/Cherokee family.
Pickett left school in the 5th grade to work as a ranch hand. He not only learned the work of a cowboy, he invented bulldogging–the trick of riding up next to a cow, springing from the horse to "grab the bull by the horns", and then wrestling it to the ground.
This and other tricks and stunts made Pickett a popular act at county fairs and rodeos, and he traveled throughout Texas, Arizona, Wyoming, and Oklahoma performing. In 1905 he joined famous Wild West Show cowboys like Buffalo Bill, Will Rogers, and Tom Mix to perform as "The Dusky Demon." As his popularity grew, he toured the world and starred in early motion pictures. One, The Bull-Dogger, was even named for him!
In 1971, Pickett became the first African-American to be inducted into the National Rodeo Cowboy Hall of Fame. In December 1993, the U.S. Postal Service honored Bill with a stamp in their Legends of the West commemorative sheet…but they used a photo of his brother, Ben (who was also a cowboy) by mistake! The USPS substituted a photo based on the theater poster for The Bull-Dogger and re-released the stamp series in October 1994.