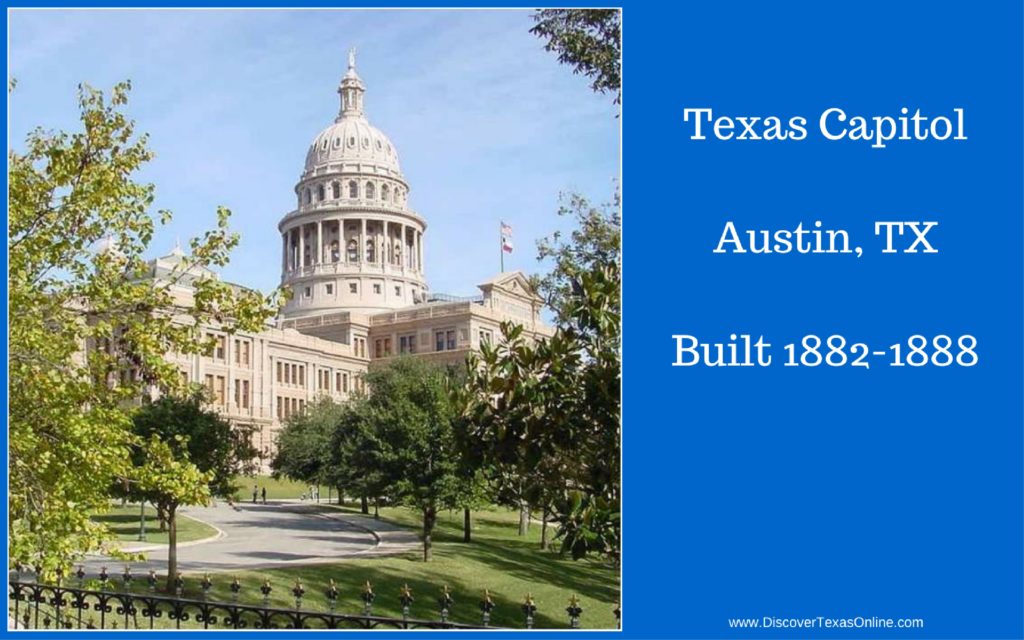 On February 1, 1882 the first shovelful of dirt was turned, laying the foundation for the present Texas Capitol.
The old capitol had burned in 1881…and it was already too small, anyway. A design competition was held to select a plan for the building that would serve as the new capitol of Texas. The Capitol Board chose a design submitted by architect Elijah E. Myers for a Renaissance Revival structure similar to the Capitol building in Washington.
The capitol is built of red "Sunset" granite from a quarry west of Austin. The total cost to build it–$3,750,000.00–was financed with the sale of 3 million acres of public land covering all or part of ten Panhandle counties. This land became the famous XIT Ranch. Some say "XIT" stands for Ten (Roman numeral X) In Texas because that's how many counties it's located in!
The building took six years to complete and was dedicated in 1888. It is surrounded by 26 acres of beautiful park-like lawn.
Just before the turn of the milennium the capitol was restored and enlarged with an underground annex at a cost of $200 million.