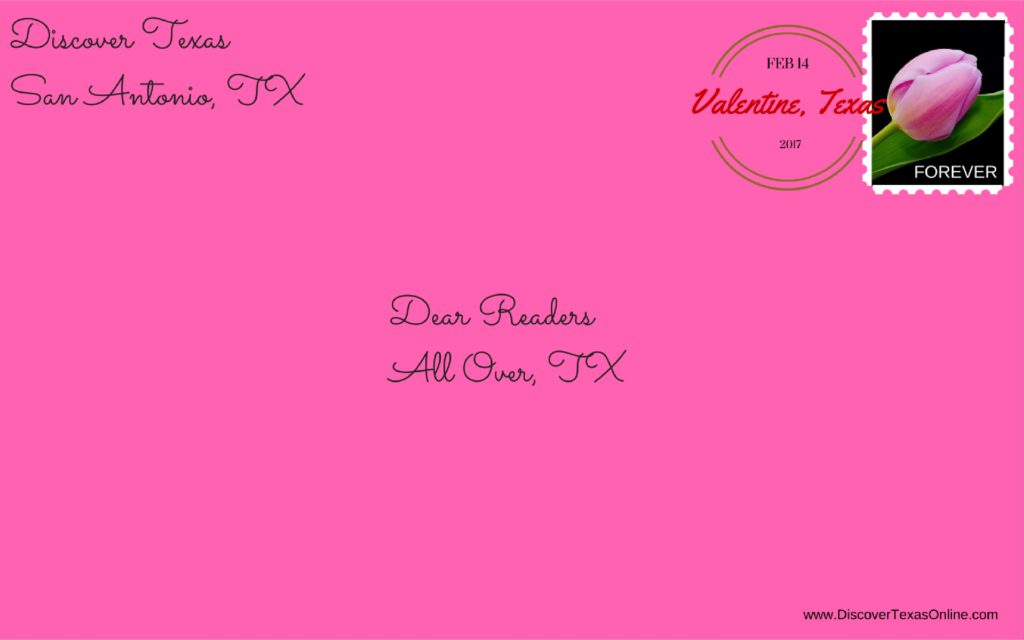 A Southern Pacific Railroad crew, laying a ribbon of steel and cross ties eastward from El Paso, founded a little town in Jeff Davis County on February 14, 1882 and named it Valentine, Texas. Trains began running the next year, and by 1886 Valentine became "official" when it added a post office. Four years later Valentine, Texas boasted two saloons, a general store, a hotel, a meat market, and a population of 100 souls. By their 10th anniversary the population of Valentine, Texas had risen to 140.
The tiny town became a shipping point for local cattle ranchers. It was never very big. In the early 1900s the population reached 500 a couple of times, but in the 2000 census there were only 187 residents. Even at that, Valentine can brag that it's the largest (and only) incorporated municipality in Jeff Davis County in remote west Texas.
They do a good job of capitalizing on their name, too. For the last five years the Big Bend Brewing Company has hosted Valentine's in Valentine, clearly the biggest event in town. And if you want, you can address your valentines, stick them in a big envelope, and mail them to Valentine, TX to be postmarked as valentines from Valentine.
Oh, boy! Does this give me ideas for writing a story about what it must be like to grow up in Valentine, Texas!